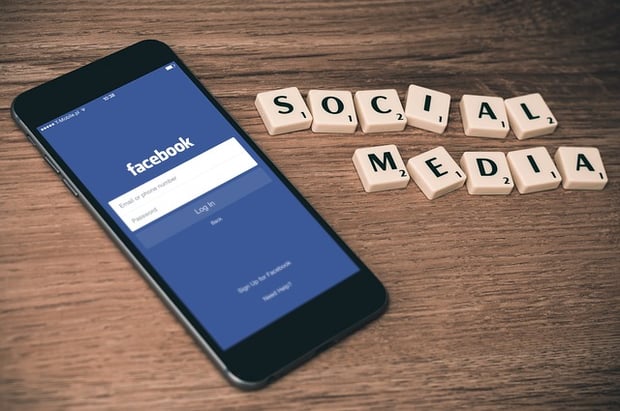 Image via unsplash.com
When it comes to social media networks, Facebook set the standard for success when it rose to worldwide prominence in the mid-2000s. And once Facebook became the go-to spot for the youth and evolved as a potential destination point for artists, fan pages for musicians began to pop up, and the rest is history. From indie to mainstream, artists of all scale have pages set up on Facebook – and for good reason. Despite the fact that the older generation has taken some of the "coolness" out of the network, the amount of overall activity on Facebook is undeniably substantial, and opportunities for engagement are almost always worth pursuing.
However, there are some indie artists who choose to hone in solely on Facebook when putting together their music marketing plans. Regardless of the success you may have seen thus far in marketing your music on Facebook, it has several limitations you should know about. Here are four reasons why Facebook stats can be misleading and, ultimately, overrated.
1. False sense of popularity
One of the biggest misconceptions is the false sense of popularity that many artists experience due to the built-in following of the social network. This is such a common occurrence because the lines are blurred between fan support and support from friends, the latter of which being what Facebook was originally built on.
You can be an indie artist who posts a new song, video, or album and receive a massive amount of engagement on Facebook, but the most important distinction that needs to be made is whether this engagement is coming from new fans or old friends you may have gone to high school or college with. If the same 40 or 50 people are liking your music on Facebook, it reflects a stagnant pace of progress in regards to the growth of your fanbase.
In short, Facebook popularity isn't necessarily an accurate representation of artistic acclaim, so don't get lost in any false realities. Focus on building a natural support group of true fans.
2. Devoted music fans don't go to Facebook to discover new artists
With so many music platforms out there to choose from, Facebook is toward the bottom of the list when it comes to being a music-discovery social network. While general fans may stumble upon a new song on Facebook once in a while, devoted music fans who will engage with your music on a consistent basis are much more likely to be found on social media platforms such as Twitter and music-sharing websites like SoundCloud and Audiomack.
Since this is the case, it only makes sense to target these platforms for your promotion needs as opposed to Facebook, which tends to be littered with ads and non-music-related photos. As an indie artist, it's vital to focus on the digital networks that place a heavy importance on music sharing and discovery, and Facebook is simply not one of those platforms.
[The Top 10 Digital Platforms to Upload, Share, and Promote Your Music]
3. Your exposure is limited
Another aspect of Facebook that's rather off-putting is the fact that your exposure is limited if you choose to place all your efforts into it. As surprising as it sounds, many indie artists use Facebook as their primary music platform simply because they're confident in the high numbers they'll achieve from it, rather than spreading their work across multiple channels.
If you're posting music videos only on Facebook and not on YouTube just because you think you'll get more views, that's a sign that you need to rethink your social media strategy. It's never wise to pick one promotional platform and ignore the rest, but as an indie artist, Facebook is a particularly misleading network to place all your trust in.
4. It's in the older generation of social networks
While Facebook shouldn't be penalized for being the first main social network of its kind, the fact remains that younger generations are being drawn away from the platform over time, especially for teenagers who are continuously looking for new ways to search for content and find new music. The 35-50 age range has seen a huge spike in Facebook usage over recent years, and this has caused many teenagers to flock to other social platforms that their parents aren't aware of. Despite this being more of a general social media trend, indie artists need to keep it in mind as they work to build their fanbase, which is usually fueled by the youth.
Rather than rely on older technologies, try to keep up-to-date on newly created social media platforms. If you do a good enough job of staying current, you will greatly increase your chances of acquiring fans that will consistently engage with your music and become long-term fans.
Despite all of these warnings, I'm not saying to avoid Facebook at all costs. Like most other prominent social media platforms, Facebook can be effectively utilized for fan engagement and interaction. And sometimes having the people closest to you (family/friends) can aid your word-of-mouth efforts. But the main takeaway is this: Don't rely on Facebook as the end all, be all of your music marketing. Facebook is one piece of the constantly growing social media puzzle, but platforms such as Twitter and Instagram tend to have bigger upside. So despite the brand name recognition, familiarity, and comfort with Facebook that exists for many artists, don't put all of your eggs in one basket, and be sure to leverage other social media outlets and music marketing tools that may be more advantageous for you.
Eric Bernsen is a marketing/public relations professional and music journalist who specializes in the genre of hip-hop. You can find more of his work at HITPmusic.com (where he is an editor/writer) as well as HipHop-N-More.com, where he contributes album reviews. Follow Eric on Twitter @ebernsen.