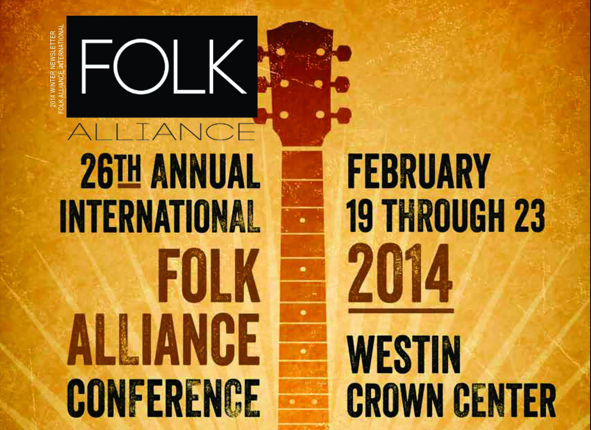 Next week, the 26th International Folk Alliance Conference is coming to Kansas City, Missouri, for the first time to celebrate traditional music and dance, education, and entertainment. The annual event brings together music industry professionals from around the world to share ideas and network -- and they've invited 24 of our Sonicbids artists to come along for a very special part of the ride!
While Folk Alliance selected 100 Sonicbids bands altogether to be a part of the conference, these 24 acts in particular get to perform a 30-minute set at one of the private "Sonicbids Presents" showcases each night. Get to know the first 12 artists below, and then check back next week for part two to meet the rest!

Artist: Rachel Ries
Hometown: Montpelier, Vermont
Sound: Fingerpicked melodicism, sweeping strings, analog synths, trumpets, and close-knit harmonies. Her voice echoes that of Regina Spektor or an early Maria Muldaur.
Fun Fact: Rachel was born in South Dakota to Mennonite missionaries.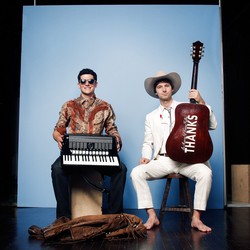 Artist: The Amigos Band
Hometown: New York, New York
Sound: High-energy Americana music, blending classic country, zydeco/cajun, bluegrass, and jazz. Rockin' accordion solos and daredevil harmony singing.
Fun Fact: In addition to touring and recording, the Amigos conduct over 40 educational performances each year in NYC public schools, sponsored by Jazz at Lincoln Center.

Artist: The Lonely Heartstring Band
Hometown: Boston, Massachusetts
Sound: A combination of old and new acoustic styles, melding the sounds of traditional bluegrass with modern songwriting and arranging.
Fun Fact: The band formed because of a common love for the music of The Beatles.

Artist: Devon Sproule
Hometown: Austin, Texas
Sound: Analog synth meets Appalachian ramble.
Fun Fact: In 2009, Devon collaborated with Kenyan musicians in Nairobi.

Artist: Kelley McRae Duo
Hometown: Starkville, Mississippi
Sound: Heartfelt Americana carrying a sense of hope and light.
Fun Fact: In the last 3 years, the Kelley McRae duo has played over 350 shows coast to coast, and traveled over 100,000 miles in their VW van.

Artist: Darlingside
Hometown: Boston, Massachusetts
Sound: A happy place between indie rock and folk. Cello, violin, mandolin, guitars, drums, and powerhouse vocals.
Fun Fact: Auyon Mukharji (violin, mandolin, vocals) spent a year-long travel fellowship studying the traditional music and instruments of Brazil, Turkey, and Ireland.

Artist: Jenie Thai
Hometown: Edmonton, Alberta, Canada
Sound: Jenie combines classical technique, jazz harmonics, and a life-long appreciation for blues and folk. She soaks in the musical influences of Tom Waits, Bonnie Raitt, Memphis Slim, Muddy Waters, and Ella Fitzgerald.
Fun Fact: Jenie was born in Chiang Mai, Thailand, but was raised outside of Edmonton in a musical household of six.

Artist: Jesse Lafser
Hometown: Nashville, Tennessee
Sound: Gritty and rustic. The sound of the frontier.
Fun Fact: Jesse was born in St. Louis and moved eight times -- all within the city -- during her youth.

Artist: Gunner & Smith
Hometown: Saskatoon, Saskatchewan, Canada
Sound: Pleasing harmonies with just enough grit to get you out of your seat. Hints of blues and jazz cut through their folk rock sound.
Fun Fact: The band started in 2010 as Geoff Smith's solo project, but it gradually evolved into a multi-member indie country rock ensemble.

Artist: Mel Parsons
Hometown: Springfield, Canterbury, New Zealand
Sound: Mellow, intimate vocals and melodic hooks that have you humming along in no time.
Fun Fact: Mel grew up in a small farming community on the wild west coast of New Zealand's south island.

Artist: Ashley Condon
Hometown: Montague, Prince Edward Island, Canada
Sound: Pure folk music delivered with a sweet, down-to-earth tone.
Fun Fact: Ashley is the granddaughter of Bill Leblanc, a Canadian country pioneer who once spent the night in jail with Hank Snow.

Artist: The Sea The Sea
Hometown: East Chatham, New York
Sound: Rich harmonies and lyric-driven songs. The duo accompanies each other with guitars, piano, percussion, and the occasional banjo.
Fun Fact: They borrowed their name from Xenophon's Anabasis, the ancient tale of Greek soldiers returning to their coastal home after a long arduous battle inland. "The Sea! The Sea!" is a cry of joy.