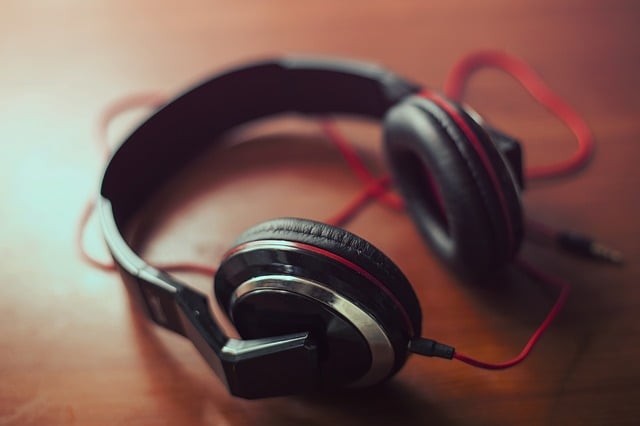 Image via PixabayOver the past few years, podcasts have invaded mainstream media as not only entertainment but also a viable source of information, news, and more. Seemingly any topic has an endless supply of podcasts and hosts talking at length from every angle.
Music is no exception, and if you're looking for new music-industry resources, particularly if you're a songwriter, here are five podcasts you'll want to hit "subscribe" on immediately.
If you're interested in the nuts and bolts of songwriting, this podcast might be for you. Host and creator Hrishikesh Hirway delves deep into songs from artists like Neko Case, R.E.M., U2, Aimee Mann, Andrew Bird, and more.
Using isolated tracks from their music, Hirway is able to highlight interesting musical details – really getting to the finer points of a song. The artists themselves speak on the creative process, decisions they made during song production, production techniques, and more.
The podcast has been highlighted in Vulture, the A.V. Club, and the New York Times, and the latest episode features the Decemberists.
Podcast host Jon Stinson has done it all – engineer, producer, writer, and musician. Having seen the industry from many levels and perspectives, Stinson speaks from a wealth of experience, since his resume includes working with the likes of Kings of Leon and Taylor Swift.
Podcast topics range from getting started in the industry, to finding your creative flow, to proper drum micing technique. Stinson's guests are always interesting, and the podcasts are always engaging and in depth. Though currently on a hiatus, there are over 50 episodes to keep you busy until it comes back.
Ever want to pick the brain of a hit writer? In this podcast, you get the chance. Ross Golan, a multi-platinum writer himself, sits down with the likes of Ryan Tedder, Bebe Rexha, Mike Posner., and Ashley Gorley.
The podcast puts the spotlight on the people who wrote many of the radio hits we sing along to, as they share their insights and struggles in the industry.
Host Joe Pug – a songwriter and artist himself – already has quite the following in the Americana-music scene. This monthly podcast features a discussion with some of the best writers in the industry today – Brandon Flowers, Josh Ritter, and Shakey Graves just to name a few.
Pug always asks interesting and penetrating questions – about the creative process, the industry itself, life on the road, and more.
If you're into history – particularly that of the country-music industry – there is no better podcast than this. Focusing on 20th-century country music, host Tyler Mahan Coe explores the lives of some of the biggest hit-makers – Buck Owens, Loretta Lynn, Tom T. Hall, and more.
Subjects have included how "Harper Valley PTA" became a hit, whether "Okie From Muskogee" is actually satire, and the time Ernest Tubb walked into WSM with a gun looking to shoot the house manager of the Opry.
Always fair, exhaustively researched, and enlightening, this podcast is easily one of my favorites when it comes to the music industry.
Daniel Reifsnyder is a Nashville-based, Grammy-nominated songwriter, having started his musical journey at the age of three. In addition to being an accomplished commercial actor, his voice can be heard on The Magic School Bus theme song and in Home Alone 2. Throughout his career, he has had the honor of working with the likes of Michael Jackson and Little Richard among many others. He is a regular contributor to several music-related blogs, including his own.