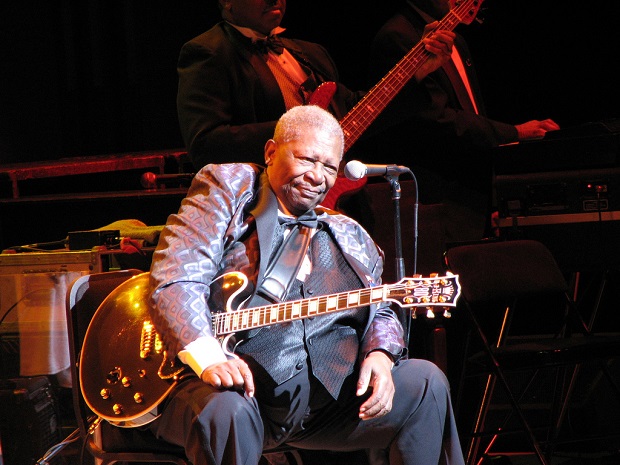 Image via Wikimedia Commons
For most aspiring musicians, Netflix provides mindless entertainment on nights away from music, a 30-minute time killer before a gig, or background noise for the afterparty. It's also a good source for documentaries, some of which feature famous musicians or even chronicle the journeys of lesser-known acts. So the next time you're on Netflix looking for something to watch, consider the following five films, which can teach artists from any genre not just popular music history, but also lessons they can apply to their craft.
1. B.B. King: The Life of Riley (directed by Jon Brewer, 2012)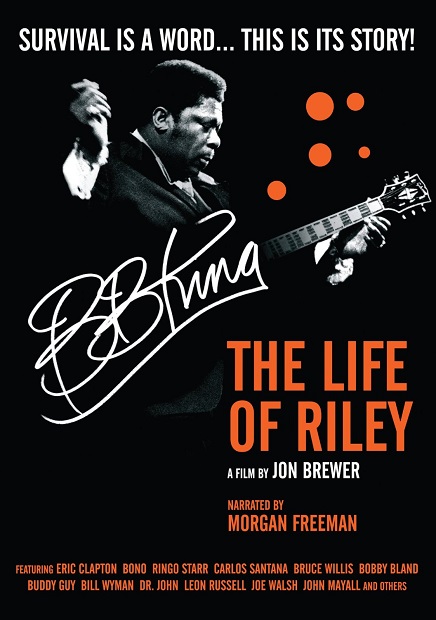 Image via amazon.com
This documentary reiterates what guitarists of all ages already know – B.B. King was one of the greatest pickers to ever play the blues. Unquestioned greats from the rock world, including Carlos Santana and the Eagles' Joe Walsh, reiterate this point in candid interviews dispersed throughout this telling of King's life story. The takeaway for musicians hoping to be one-tenth the musician that King was should be the man's humility. King acknowledges that he was fortunate to have his many successes in a way that comes across as real. If the great B.B. King can keep a good head on his shoulders after decades of being told he was the best, than any musician can handle having his or her ego stroked on occasion.
2. The Other One: The Long Strange Trip of Bob Weir (directed by Mike Fleiss, 2014)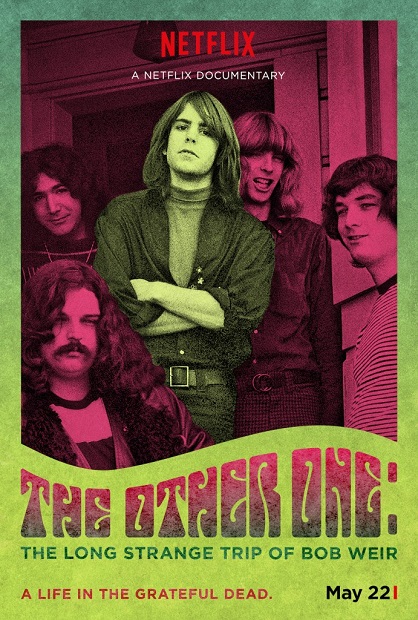 Image via thelowdownunder.com
Grateful Dead guitarist Bob Weir was a constant creative presence in a band many casual observers immediately associate with his best friend, the late Jerry Garcia. Weir's 50-year run in the public eye took a high school dropout through numerous bouts of triumph and tragedy. Through it all, one key to Weir's long-term success remains: his love for music and his willingness to chase his passion across the world's stages and stadiums.
3. Rush: Beyond the Lighted Stage (directed by Sam Dunn and Scot McFayden, 2010)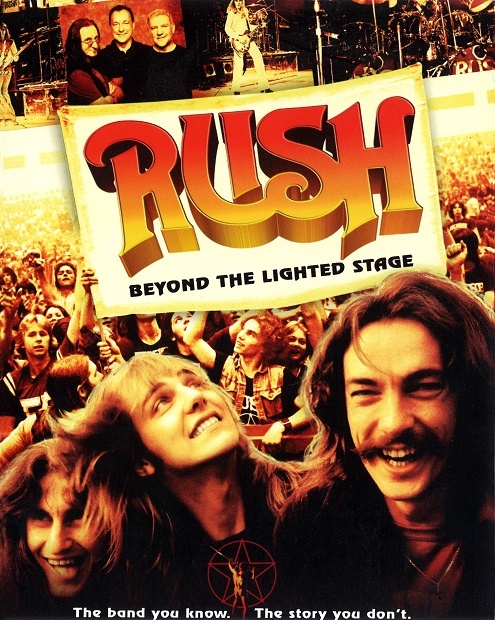 Image via cygnus-x1.net
Despite Rush's place in heavy-rock history, the band's fanbase formed in spite of poor critical reception to some of the trio's musical experimentation. Even when their sound and look – kimonos, anyone? – was far from fashionable, Rush was never abandoned by their die-hard followers. Perhaps that connection is due to Rush's members being relatable, down-to-earth guys, as opposed to wealthy, egomaniacal rock gods? Even Rush haters will surely come away from this thinking bassist and keyboardist Geddy Lee is one of the most humble legends covered in any rock documentary. Any band would be lucky to have the kind of loyalists in their corner that make up the Rush fanbase, with or without consistent backing by the press.
4. What Happened, Miss Simone? (directed by Liz Garbus, 2015)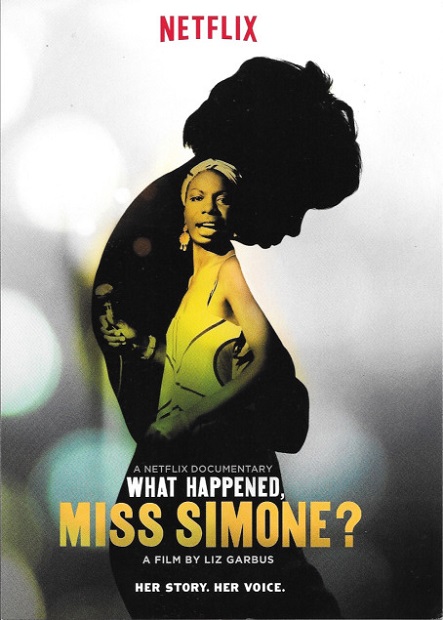 Image via goodblacknews.org
Musically, Nina Simone was a unique artist in the '50s and '60s, blending her classical training and church upbringing with timeless pop, R&B, and soul. Simone's story is one of true talent rising to the top, in spite of society's intolerance during her musical prime. In her finest hours, she channeled anger over racial prejudice into becoming one of the strong female voices of the Civil Rights Movement. It's nearly impossible to compare those times to now, though current musicians can at least learn more about the struggles of the African-American men and women who helped shape the sound of American popular music.
5. Austin to Boston (directed by James Marcus Haney, 2014)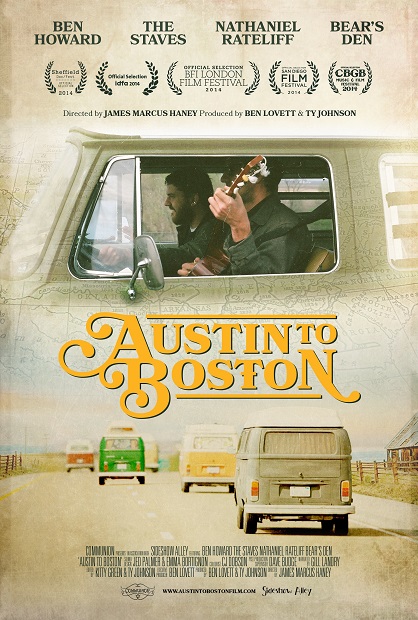 Image via mvfilmsociety.com

While the other documentaries on this list cover legends, Austin to Boston is the tale of four upstart folk acts playing whenever and wherever on a two-week trek from SXSW to the East Coast. British sister ensemble the Staves, London alt-folk act Bear's Den, fellow Brit Ben Howard, and Denver-based songwriter Nathaniel Rateliff pile into vans to further their reach in small towns and big markets like New York City. Though the film focuses on folk rockers, this isn't a genre-specific tale. The stories that unfold of excessive together time with bandmates and musicians sleeping in their own filth in a Volkswagen will hit home for most musicians. And since the average Sonicbids reader is likely touring in a van for weeks at a time, as opposed to enjoying the fruits of legendary labors like Weir or the members of Rush, this film might be the most inspiring of all.

What are you watching on Netflix this weekend? Let us know in the comments!

Bobby Moore is a freelance writer and historian with an M.A. in public history (University of West Georgia, 2011). He's got a Dead Milkmen tattoo on his chest, and his three-year-old calico is named after the band Tacocat, so he's pretty shameless about his music fandom.