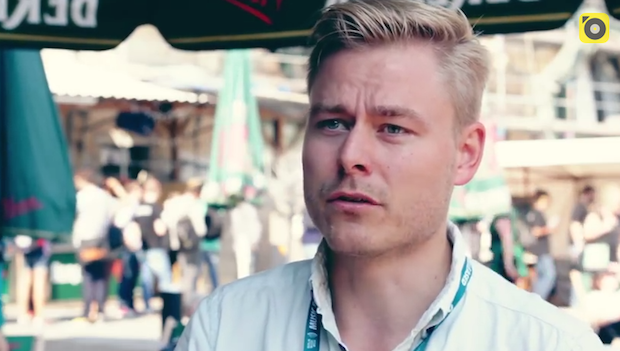 With so many tools out there built to help artists market their music, do we really need another one?
Soundrop CEO Jørn Haanæs thinks no one has quite hit the nail on the head yet in terms of catering to the new music industry, so he created Show.co, a platform that helps artists and labels build beautiful landing pages and widgets that showcase content without friction, collect important data, and monetize listeners and fans. Jørn spent six years at Warner Music Norway, most recently serving as marketing director, until he joined Soundrop in 2013.
In this interview recorded by Stand Above The Noise at Berlin Music Week 2014, Jørn explains what Show.co does, how it compares to competitors, and how music is discovered and consumed these days:

00:23 - Jørn Haanæs & Soundrop introduction
01:33 - The story of the recently launched Show.co
01:53 - Reasons behind entering the already competitive market
02:53 - What exact features Show.co provides
03:59 - Explanation of the pricing model
05:01 - Target audience of the product

Stand Above The Noise is a free video series by the creators of We Spin, a marketing educational platform for musicians. Use coupon code SONICBIDS to get a 20% discount on a six-month subscription to We Spin (first two weeks are always free), or fill out a questionnaire to get a detailed outline of the program and a free Electronic Artist Success Recipe Box bundle.