(image source)
Austin-based musicians' resource the SIMS Foundation was founded in 1995 in the aftermath of the suicide of bassist Sims Ellison. He was by all accounts a talented musician and good friend who had enjoyed a wave of popularity for his band, Pariah, in the years immediately previous to his suicide. Since the foundation was created, SIMS has dedicated itself to serving the mental health needs of Austin-based musicians.
We spoke with Heather Alden, managing director of the SIMS Foundation, to get the inside story on the foundation and how it helps over 600 Austin musicians each year.
The SIMS Foundation has grown exponentially since its founding in 1995. As a casual observer, one thing to which I'd attribute a decent portion of this is the ongoing destigmatization of mental health issues. Would you agree?
Experts estimate that one in four people have treatable mental or emotional difficulties, but up to 75 percent don't seek the help they need. Stigma continues to be a major barrier to seeking treatment, and efforts to destigmatize treatment are hard to correlate to the increased use in our services.
The SIMS Foundation is now serving over 600 musicians each year with professional mental health and addiction recovery services. Although destigmatization of mental health is always helpful to our mission, the increase in clientele over the years comes mainly from building awareness of our services through musicians who found help and now spread the word to friends and family. We also partner with other musician support organizations to create an umbrella of services for Austin musicians that includes health care, music industry training and advocacy. Through these partnerships, we are able to reach more musicians and help them make that first important call for help.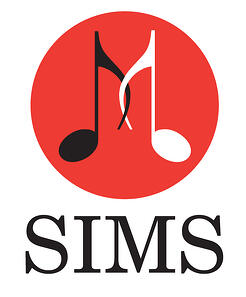 Who qualifies for health services coordinated by the SIMS Foundation and what is the extent of those services?
SIMS provides mental health and addiction recovery services to musicians living in Austin/Travis County and the surrounding five-county area. We match professional musicians, partners and their dependent children with licensed therapists and psychiatrists in our network. The SIMS Provider Network consists of over 70 vetted professionals and partner organizations who work with SIMS at a reduced fee to give short- and long-term counseling, psychiatric evaluation and consultation, medication management, alcohol and drug detox, intensive residential treatment and sober living.
Musicians typically reach out to SIMS for help with stress, depression, general anxiety, performance anxiety, relationship problems, and alcohol and substance abuse. We employ an array of proven treatment methodologies to best fit our clients' needs and perform careful case management to ensure the best outcomes for our programs.
Do you have any insight as to whether or not musicians are more susceptible to encountering mental health issues? Is the belief that the "artistic temperament" can cause mental health issues a myth?
The notion that musicians and other creative artists are, by nature of their creative temperament, more susceptible to mental illness has been around since the time of Socrates. The research investigating this link has yielded inconsistent and controversial findings. Studies do indicate, however, that musicians are more susceptible to depression and suicide than the general population. An often overlooked reason is occupational stress – many musicians report high levels of stress, including performance-related anxieties and maintaining self-imposed standards of musicianship, alternating periods of high performance pressure and boredom, unpredictability about work and finances, and the impact of unusual work hours and frequent travel on personal relationships.
At SIMS, we do not spend much time trying to dispel the myth of the "tortured artist" with the general public; instead, our clinicians focus their therapeutic work with musicians to demonstrate that emotional health in fact fosters the creative process.
Are there any health issues that musicians in Travis County might encounter that musicians in other areas might not?
One of the most pressing issues in Austin/Travis County that negatively impacts Austin musicians' health and overall wellbeing is the lack of affordable housing. Rental rates are the ninth highest in the country with a 96.9 percent occupancy rate. Musicians are vital to Austin's identity as the "Live Music Capital of the World," but as Austin Chronicle reporter Kevin Curtin notes:
Austin stands burdened with a cultural conundrum: A largely impoverished class of musicians earns the city a hip reputation, in turn contributing to its spectacular population growth. Consequently, rent and real estate grow more and more expensive, making it difficult for musicians to afford living there.... Put simply, musicians are being negatively impacted by the economic growth that they help stimulate.
Rents are only projected to rise and present an increasing financial burden for a job sector that has seen no real wage increase in the last decade.
Musicians are often in a unique position with regard to health care services, including mental health care, because of their typically low income. But I did notice on the SIMS website a section for co-payment. How is cost of services determined for a client?
SIMS is invested in providing the best possible outcomes for our clients. We have found that when a musician is financially invested in their own treatment, they take the work seriously and increase their chance for success. SIMS requires a co-pay for services based on a client's stated income. Rates are determined on a sliding scale that adjusts as a musician's income fluctuates. We never turn a client away based on their ability to pay.
I noticed that the SIMS Foundation is particularly active with outreach to its Latino community. What particular health issues have you found that impact this community disproportionately?
According to the National Alliance on Mental Illness, Latinos are identified as a high-risk group for depression, anxiety and substance abuse, yet significantly less likely to seek professional help. Facing discrimination, a lack of cultural understanding, and sometimes a language barrier, Latinos suffering from mental health issues typically turn to family or their church for help. But, those pathways are not always the best for diagnosing warning signs and determining when to seek professional help.
In an effort to combat stigma in this population, we created a video outreach campaign with well-respected Latino musicians called "No Tenga Pena," or "Don't Be Afraid" [to ask for help]. Seven Latino musicians address, with their personal experience and perspective, the stigma surrounding mental health and try to dispel the myth that it is not okay to ask for help.
What else can you tell us about the SIMS Foundation?
The SIMS Foundation is going on 20 years of service to musicians in Austin. Not a week goes by that we don't hear from a musician saying, "SIMS saved my life," or "SIMS got me writing songs again." We count things like days of sobriety, number of relationships healed, freedom from anxiety and depression, and creativity unleashed as evidence that SIMS is contributing to the health of our community and making Austin a place to thrive as a musician.
Visit simsfoundation.org to find out more on how to give and get help.