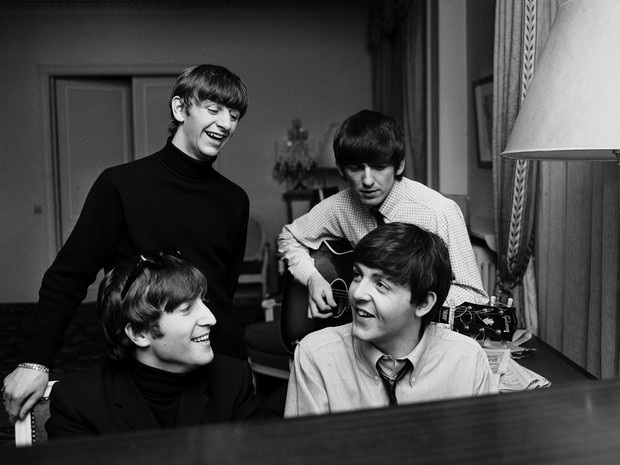 Image via cntraveler.com
I wanted to do a quick little article about the art of co-writing as a companion piece to the co-writing webinar I'm doing this Saturday, January 9 at 2:00 p.m. EST, hosted by SongwriterLink. My great friend and co-writer Charlie Snyder and I will be writing a song on the spot for you guys, letting you in on our process, and sharing some pro tips and tricks for collaboration. You can register for the webinar here – and if you can't tune in live, register anyway and you'll get lifetime access to the full webinar video!
Most people spend the first few years of their songwriting career writing by themselves. Same for me. I never wrote with other people until I went to Berklee College of Music – and only once I started writing with other people did I realize how bad I was. Just being able to see another writer's process, technique, and decisions in action was a revelation to me, and it became my new favorite game to play. Bye bye, Halo 2; hello, co-writing.
[How to Find Co-Writers You Love Writing With]
I can honestly say that, by far, the biggest influence on my skill as a writer has been the co-writing sessions I've been able to do over the years. Whether with beginners or Grammy winners, each co-writing session has taught me something new, from sharpening my lyrical technique, to making smarter decisions, to practicing patience. And I will keep learning till I freaking die.
Here's a sneak peek of some of the things we'll be discussing in depth during the webinar this Saturday:
1. Vibe in the room is hugely important
The music industry, as do many creative industries, runs on good vibes. If you're talented and a chill dude/chick, you're good to go. If you aggresively shut your co-writer down because you don't like his or her ideas, don't expect a call back.
Perhaps the most important unwritten rule for co-writing etiquette is to never say no. Say, "Yes, and…" Trust me, it's not vitally important that the song you guys are writing today is the best. What is vitally important is that you keep a good relationship with your co-writer and all the possible connections that he or she carries. You're using your co-writes to gain valuable experience; don't be a jerk for the sake of the song. It's just not worth it.
2. If you're going to give a critique, at least give a good reason
If you know each other a little better, and you're comfortable with being critical of each others' ideas, at least explain your reasoning for the critique. Don't say, "Your chorus idea sucks." Say, "I don't think the chorus hits hard enough yet. Let's see if we can make it work better." Don't say, "Your lyric is dumb." Say, "I don't think the lyric works for the audience we're trying to reach. Can we say the same thing in a more appropriate way?"
[13 Tips to Make Co-Writing Fun and Productive]
3. Come into the co-writing session prepared (especially with a new co-writer)
This means walking into the room with a concept idea, a melody, or a record you love as inspiration – something that sparks the creativity in the room and keeps the pace up. There's nothing more nerve-wracking than staring at a blank page with someone you just met. The ideas you bring into the room also create a deeper understanding for your co-writer about what kind of music, lyrical content, and/or emotion you feel like exploring today.
As a final thought, I can't stress enough how important it is to treat your co-writer (and everyone you work with) with the respect they deserve as hardworking musicians. In short, camping rules apply: Always leave your co-writers in better shape than how you found them!
Want to get a rare firsthand look at how pro songwriters collaborate? Join SongwriterLink's co-writing webinar, featuring professional songwriting team Benjamin Samama and Charlie Snyder, on January 9 at 2 p.m. EST.
Benjamin Samama taught songwriting at Berklee College of Music from 2013–2015 and currently writes and produces pop music full-time in Los Angeles. His songs have been released by dozens of artists all over the world and enjoyed by millions. Click here to contact Benjamin if you'd like a one-on-one songwriting consultation with him.