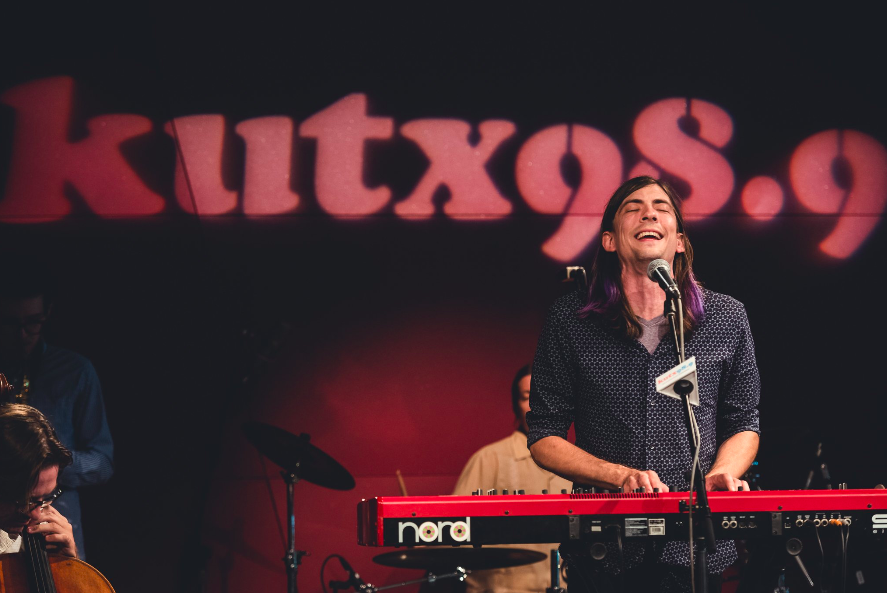 Image via thehumancircuit.orgHere at Sonicbids, we love to share the successes of our artists. Recently, we chatted with Mat Oldiges, the keyboardist, producer, and vocalist of music collective and all-around immersive experience the Human Circuit to hear their story, pick his brain, and discuss the importance of putting your heart onstage.
Hailing from Austin, TX, the Human Circuit is a psych-pop, alt-rock band with catchy, orchestral grooves, national radio support, and a visually and emotionally stunning collection of music videos.
With three albums under their belts and having already performed with bands such as the Zombies, the Octopus Project, Boogarins, the Peach Kings, Smoke Season, Calliope Musicals, and Ringo Deathstarr, this unsigned indie band is pushing their way to the top. Never afraid to experiment, keep it weird, and stay raw, the Human Circuit is certainly an act to watch.
The Human Circuit grew out of the connections Oldiges made jamming with friends, which ultimately pushed his music out of his bedroom and onto the stage. Consisting of 12 to 13 people (depending on the project) and touring with six or seven, Oldiges' brainchild has beaten a path for the use of diverse instrumental backing and an authentic, one-of-a-kind sound.
"The collective continued to grow over the years," he says. "With our second album, we started getting some radio charting, and it really sparked a flame in me and made me really excited to make more music and refine my style. As I continue to mature, so has the music."
Having just come off of two months of touring, playing shows every single night, Oldiges says that the people he worked with and the palpable connections made with fans had him wishing the tour would never end.
Image via thehumancircuit.orgBut let's rewind five years to early 2013. Oldiges and the Human Circuit were just starting out and stumbled across Sonicbids' listing for SXSW, as much a rite-of-passage as it is an echelon for any artist or band. Since then, he has used Sonicbids to steadily book more and more high-profile gigs, In fact, he says, just one of his bookings has paid for his next decade of Sonicbids, easy.
So, how did he book those gigs? "I pretty much applied for everything," he says. "I think some of the best advice for a musician who's ever going to try to be serious is get used to rejection, because you're gonna get a lot of that.
"But whenever you get accepted, and whenever you get the good paying gig and you get the hot spot at 11:00 p.m. in front of some big crowds, then that's what all the hard work was for."
Oldiges' advice for aspiring indie artists is to keep gigging, no matter what. "Going out, playing a show, people really get the soulfulness and the honesty that is there when you're live and you're present and you're seeing people's faces and you're seeing spit fly out of people's mouths by accident when they're singing."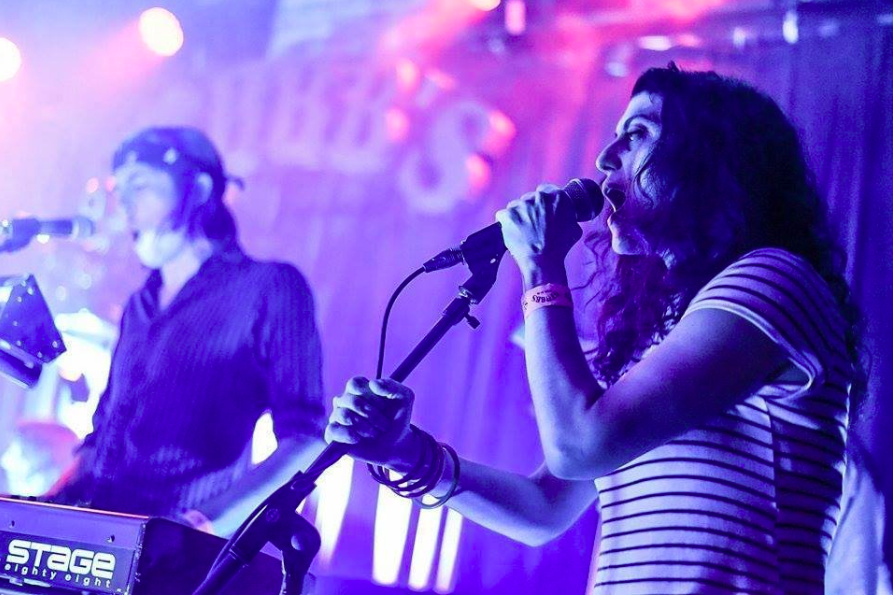 Image via thehumancircuit.orgOldiges also emphasized that just applying to gigs isn't enough; get your music where you want it first, but then be persistent with bookers. Reach out however you can, make connections, and show venues that you are serious about playing their gig.
Not only is Oldiges tenacious in his approach to promoting the Human Circuit and booking gigs for the collective, he's also deeply appreciative that they have the opportunity to pursue a career in music.
"I think the reason you can be an artist is because a lot of people wish they could be," he says. "The only way they get that feeling is by coming to your shows, and booking your band, and watching you have your heart just glowing onstage where it belongs"
He continues, "If you want to be serious about your art, and you want to show people how much you love your art, the best way to do that is onstage. The only way you're going to do that is applying for gigs, and the only way you're going to know about those gigs is having a source telling you where those are."
"I utilize a lot of different sources, but I religiously use Sonicbids to keep me informed."
Beyond the business of the band, for Mat Oldiges and the other members of The Human Circuit, it's all about heart.
"Put your heart out there, continue to put your heart on the stage, put it on your webpage, put it in your music, and as long as you're being honest and you're putting it out there constantly, they'll see it, they'll see your honesty, and your art, and your presentation, and they'll want that."
Find out more about The Human Circuit here.