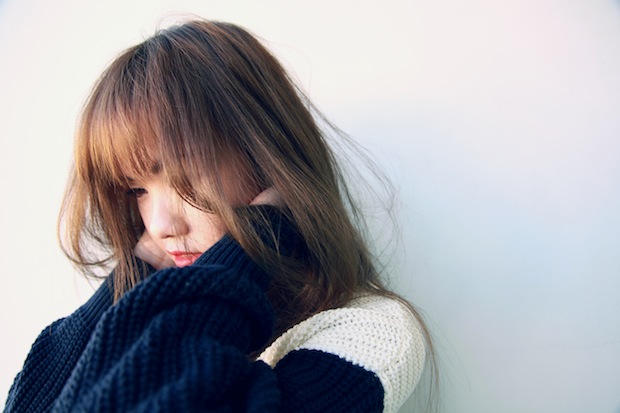 Photo by Audrey Chiu
HeyMun Tan is a songwriter, guitarist and singer from Malaysia who is currently based in Sydney, Australia. She's fairly new as a practicing musician, yet her beautiful songs have already traveled to ears across the world this past year. She won first place in the folk/singer-songwriter category of the 2013 Unsigned Only Music Competition and got an Honorable Mention award from the International Songwriting Competition for her debut single, "By Sea."
Interested in the entire process of creating music from recording to performing, HeyMun considers herself to be passionate about learning. Below, she shares her story with us about how she got started and why Sonicbids has proven to be instrumental for her career.
How did you become a songwriter?
I walked into a music store in Sydney while I was on the way home one afternoon and came out with a $99 Yamaha guitar. I don't know what made me buy it (perhaps its because it was on sale). For two weeks straight I was glued to the guitar and ended up spraining my left pinky finger from over-stressing the high E-string. I had to rest my left hand for a month and realized how much I missed playing the guitar because it was so therapeutic. After I recovered, I began writing my own songs.
What has influenced your style of music and songwriting the most?
Life itself has been such a great influence on the kind of music that I make. When life throws something my way, I'll somehow squeeze it into 3-4 minutes per track!
How did you discover Sonicbids, and how has it helped your career?
Almost every festival, especially major ones like SXSW, CBGB, CMJ and many more are exclusively submitted through Sonicbids. So from being a sofa singer/songwriter, writing and playing music to my furniture, to then perform at a major festival like CBGB was life-changing.
What was your experience playing CBGB?

When I woke up one morning and saw the email confirmation to play at CBGB in NYC, I laid my head back down on my pillow and thought, 'Nah, this is inception, the deepest level of limbo too,' but fortunately it wasn't and that whole experience helped kickstart my career.
I loved every minute of it. It's one of the best experiences I've had in my life as I got to meet many great, passionate and inspiring people in New York during the festival, including [Sonicbids promoter team member] Eric Shea, who booked me. That whole experience helped me grow in many ways. I learned so much from being a part of CBGB and Sonicbids.
How does it feel to have won awards from prestigious songwriting contests like Unsigned Only and The International Songwriting Competition?
Unsigned Only and The International Songwriting Competition have such reputable judges – to have my music heard by the likes of Chrissie Hynde, Iggy Pop, Cyndi Lauper and more was cool enough, but to be awarded after was humbling. I flew to Nashville for a day after my shows at CBGB to meet both founders, Candace and Jim. It was great to be able to thank them in person.
What are some important steps you took that really helped build your career?
I think being proactive and making good use of the great platforms that are available for us today helped. Sonicbids is great for an artist like me, from booking gigs to insightful articles that provide great tips and advice for a lot of the things that we as musicians go through often – like the recent one about cross-country touring, going broke, but then gaining a lot of invaluable experience from simply playing shows and getting used to the pace of being on the road. There are so many write-ups [on the Sonicbids blog] to gain knowledge from.
Do you have any advice for rising artists?
Be open to growth.
Anything else you'd like to add?
Thank you Sonicbids for being such a solid platform for us musicians, for plucking me out of my sofa and having me perform in NYC. The experience was a great growth for my career. Looking forward to playing for you all again soon. It's a pleasure being your "Artist Spotlight"!