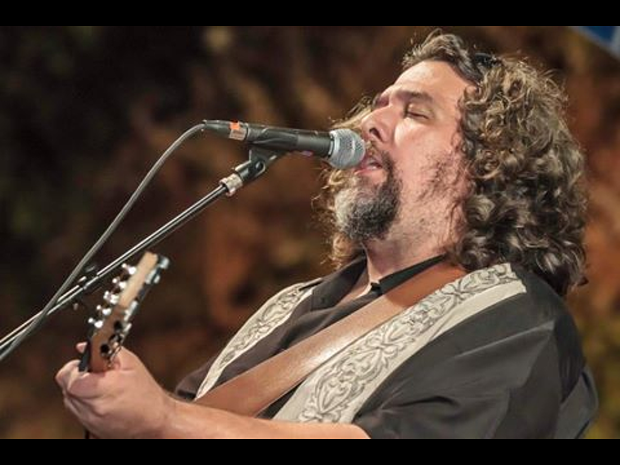 Clinton, NJ's Black Potatoe Music Festival is the country's longest-running independent music festival, welcoming over 3,000 attendees and featuring more than 30 acts on two stages. Now in its nineteenth year, Black Potatoe is booking 15 Sonicbids artists to perform in July 2015. We spoke to Matt Angus, the founder of Black Potatoe, about the inspiration behind the festival and what they care about most in a band's submission.
How did you get involved in the music industry?
I'm from New Jersey originally, and I went to school at the University of Southern California in Los Angeles. While there, I worked for the USC School of Business, helping them plan events, as well as holding down a full-time job at Ticketmaster and a part-time gig at A&M Records in its A&R department.
I've also been in a band since I was 14 years old in the early '80s, making money playing colleges throughout New Jersey, like Rutgers and Trenton State, along with venues in LA.
What was the inspiration behind the Black Potatoe Music Festival?
Black Potatoe was formed in 1988 while I was in LA as a fake label for my band, Angus, in an effort to avoid pay-to-play clubs. It grew into a legitimate independent label for our band, and when it came time for our first release in 1997, we decided to do it ourselves. The first Black Potatoe Music Festival was actually a CD release party for our band and featured Levon Helm. Garth Hudson was on the CD, and when Garth couldn't make the release, Levon offered to play. He would go on to do about a dozen recordings for me, play on two of my albums, and play four of the first six Black Potatoe Festivals. He was very gracious and believed 100 percent in what we were doing. When he showed up at the first event, he said to me, "Good for you, Matty. Fuck those major labels – who needs them?"
How has the Black Potatoe Music Festival grown over the years?
In 19 years, we've gone from a six-band CD release over just a single day, to a five-day event that has almost 50 acts. We'
ve always catered to independent artists, being the first festival that Ollabelle ever played and one of the first northeast festivals to feature Grace Potter.
Grace performed at Black Potatoe four years before
Rolling Stone
declared her one of the
Best New Bands of 2010
, which prompted me to send a letter to
Rolling Ston
e
,
telling them that they should attend Black Potatoe and save four more years.
This is the twelfth year you've used Sonicbids to find bands for the festival. How did you initially decide to partner with Sonicbids?
Black Potatoe was one of the first opportunities that Sonicbids ever had. We saw the new technology, and it worked well with how we were growing.
What are the judges looking for when they review band submissions?
We pride ourselves on not being an "MC festival." We are not looking for someone who can win a national karaoke contest like American Idol. We're looking for people who write their own songs, play their own instruments, and care more about the quality of their music than the quality of their clothing. We want bands that are working.
Why should independent artists apply?
I can't think of another festival that is more independently driven. When you think of all of the other festivals that have popped up, they're trying to do what we do. Why not be a part of the original?
Apply to play the Black Potatoe Music Festival by January 26, 2015.