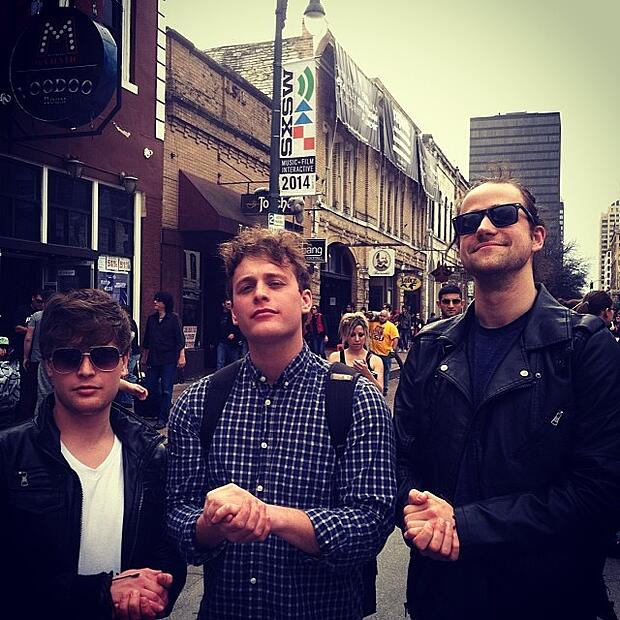 Pittsburgh-based power-pop group White Like Fire is on a roll lately. With their energetic vibe and insightful songwriting, it's no wonder that the band has been gaining so much momentum and snagging to-die-for performance opportunities such as CMJ and SXSW. We spoke to guitarist and vocalist Blake Clawson about their beginnings and how Sonicbids has played a role in their rise.
How did White Like Fire come together?
We met in the Pittsburgh college house party scene. Tyler [Clawson] and I were playing a basement rager and met Joe [Killian, our drummer]. I slept on a couch in Tyler's shotgun apartment for a year to save money while the three of us rehearsed, received noise complaints, and played shows. Since then we have shared sleeping bags, lived in a van, and fought off gear stealers across the country.
How would you describe your sound?
Apocalypstic is anthemic disco punk.
Are there any artists that have influenced you as a group?
These days it's Tommy James and the Shondells, The Animals, and The Zombies.

What made you decide to join Sonicbids?
Sonicbids is the clutchest way to put together an online EPK, and our broker for festival slots. With the Sonicbids EPK, you can immediately broaden your horizons as an unsigned act. We love that you can use it as a tool to network not only with promoters, but also producers, video teams, and other artists.
How long did it take before you started seeing success from using the site?
Two years. I think it took some time to grow the show résumé and collect the press needed to be competitive for CMJ and SXSW.
Speaking of CMJ and SXSW, what were those experiences like for you?
Sleepless, rock 'n' roll, ear-ringing, voice-losing, with a dab of networking. During CMJ we were given comp Puma gear at The Fader, and got to meet other touring acts. At SXSW we met Dan Reynolds of Imagine Dragons, literally bumped into BJ Novak with our amplifiers, saw Kurt Vile, The Cloud Nothings, Gardens and Villa, and pounded BBQ.
What advice could you offer to other artists who are using Sonicbids or thinking about joining?
Dive in headfirst, be fearless, apply to everything, and keep writing.


Check out White Like Fire on Facebook or their website for more information and upcoming shows.