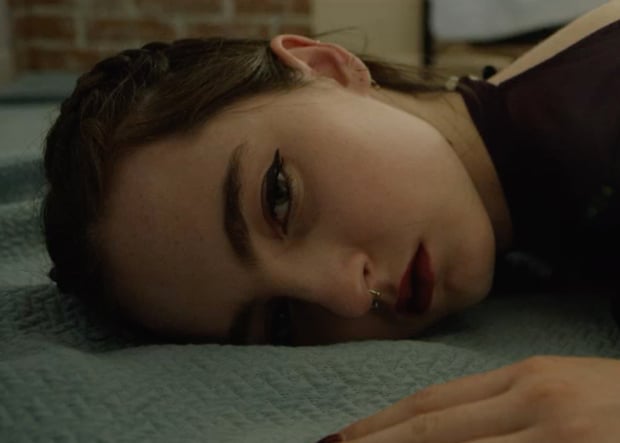 Photo courtesy of the artist
SATs, college scouting, football games, avoiding homework – these are the typical things you might attribute to the life of a high schooler. But 19-year-old Lena Fayre's pursuit of a music career changed her world.
A Los Angeles native, Fayre has garnered millions of YouTube views and Spotify streams, won multiple songwriting awards, self-released two EPs and a full-length album, and was named a "New Artist You Need to Know" by Rolling Stone in 2014. Now, you may be thinking, "Big deal – there are tons of pop artists her age!" But the unique thing about Fayre is that not only has she found this kind of success as an independent artist without label backing, but she actually started her own label, Semper Augustus Records.
We caught up with Fayre to talk about how she's been handling her flourishing music career at such a young age, and the steps she took to build it from the ground up.
At just 19 years old, you've already self-released critically acclaimed music through your own record label, and you've been featured in Rolling Stone. What were some of the key steps you took to get your career off the ground so quickly?
It is definitely important to have an amazing team of people. There needs to be trust, support, and good intentions set from the beginning. I think it takes a village to make anything happen. It is amazing to have so many people in my court willing and wanting to put my music into the world.
[The First 3 Behind-the-Scenes People You Need on Your Band's Team]
How did you handle your music career while you were still in high school?
I take school and academics seriously, so it was a telling experience about myself and my priorities. My senior year of high school was when I started to get really busy – and it was a lot to juggle. But I honestly cannot imagine it any other way. I am very lucky to have the opportunities I have been given and those I have earned.
In what ways has Sonicbids been a helpful platform for you as an independent artist?
Sonicbids has been the one place where I can comprehensively see all of the Lena Fayre world, even for myself. I think it has been a huge help in narrowing down my image and helped me to better understand what I want people to see about me first.
Through Sonicbids, you were selected to play at CMJ and Dov Fest – two awesome festivals! What do you think made your EPK stand out enough to get chosen for those opportunities?
These two festivals have been of major excitement for me – so thank you, Sonicbids! I think this goes back to what I said in the previous answer – that I tailored my EPK to be an honest representation of who I am as an artist and what I can offer. There is quality over quantity, and I hope that is recognized because it took a long time to get the quality images, press, and videos that I wanted.
With two EPs and an LP already out, what's the biggest lesson you've learned about the music industry so far?
Trusting my instincts – I think I need to listen to myself first, and take other people's suggestions second. Not that I am arrogant or ungrateful for others' input, but it's more that Lena Fayre is my project, and I want to feel confident in everything I release.
What would you say to someone your age or younger looking to do music professionally?
I don't know if I'm in a position yet to be giving such grandiose advice, but I can say that this industry is tough – it takes a lot of time and patience. Be open to failure and victory, and accept both with gratitude because there is a lot to learn in both.