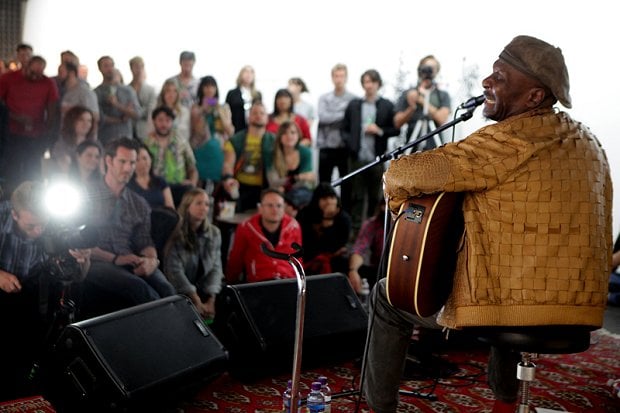 Testing and feedback is the process of getting your music into presentable form, trying it out on your most likely fans, and making necessary improvements before committing your time and money manufacturing, distributing, and promoting it. Without market research, you could easily spend thousands of your hard-earned dollars recording music that's unmarketable to music supervisors, labels, radio stations, and even your own target fans – and that would be tragic! Make no mistake: testing and feedback increases your chances for success. Remember that creating music in a vacuum and simply hoping that people will love it is like shooting in the dark.
1. Develop and demo your products and services
The first step in the testing and feedback process is to get your music (or other products) into presentable form so you can test them on your target audience. This could mean simply putting together a pitch to present your ideas conceptually, or creating an "inexpensive" demo/prototype. Whatever approach you take, just be willing to pay some dues! Don't rush the process. If needed, you might even enlist the professional advice of consultants, co-writers, and others to set you on track. This is crucial! Great marketing campaigns start with great songs first and foremost.
2. Test your products/services out on your most likely fans
Once you've invested the necessary effort to get your products and services into presentable form, it's time to craft a variety of simple survey questions. Your questions might include: "On a scale from one to five, how unique do you think my style is?" or "On a scale of one to five, do you think this song should be included on my forthcoming debut EP?" Whatever it is you want to test, just make your questions precise so that you collect the most accurate and unbiased results.
3. Utilize the internet
To distribute your questions to your target audience, you can now present them online using free services like Survey Monkey or Zoomerang. Embed these surveys on your websites, and post hyperlinks on your social networks. You can also scour the internet for relevant websites (such as those of bands that have a similar sound as yours), engage these fans in a two-way conversation to form a bond, and then invite them to give you feedback. Just be sure to impose a survey deadline to ensure that you get immediate results, and offer a free song download or some other prize to give people more of an incentive.
4. Conduct your tests live
If testing your products and services on the internet seems a little impersonal, you can always present them before a controlled live audience in your rehearsal space or city park. Gather a sample audience of your most likely fans (e.g. people who may conveniently be part of your gym, student body, workplace, etc.), distribute your questions on small index cards, and perform your material live while your audience provides feedback. If surveys seem a little too uncool, you could have someone conduct random interviews outside the event as people are leaving. Again, just be sure to offer an incentive to those who participate in your research. Beer and pizza work great – but you might want to hold off on the beer until after the survey process.
5. Remember good things come from hard work
While testing and feedback is often overlooked by artists who are anxious to get their material produced or just fearful of rejection, it is a crucial stage in the marketing process that cannot be neglected. I know this all sounds like work, but it can be done. I should know; I've done it myself! So, get motivated and get to work. Research is the breakfast of champions.

Bobby Borg is the author of Music Marketing For The DIY Musician: Creating and Executing a Plan of Attack On A Limited Budget (September 2014). Find the book on Hal Leonard's website under "Trade Books", or Amazon. Signed copies with a special offer are also available at bobbyborg.com.