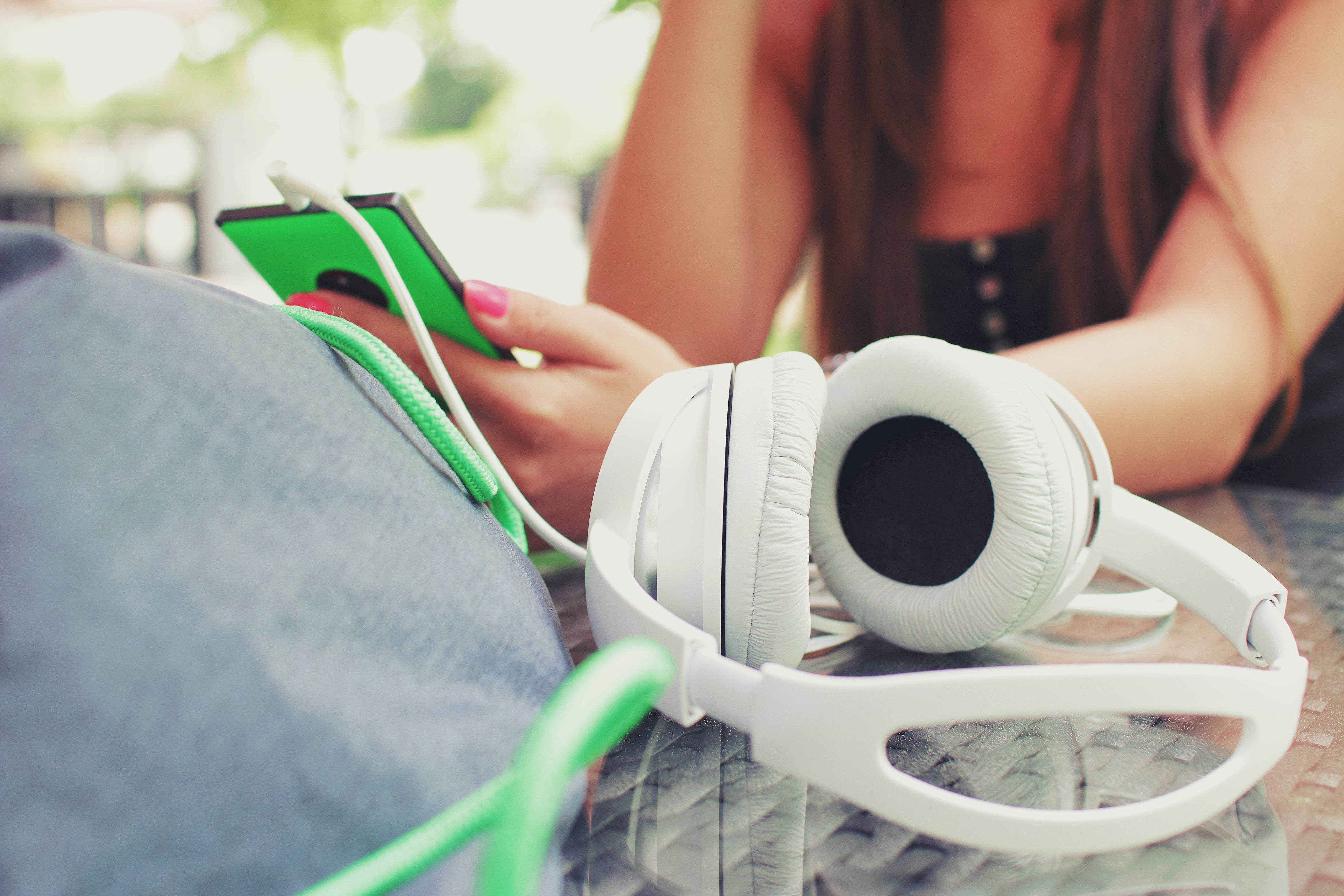 Image via pexels.com
For many artists, landing a placement on a Spotify official playlist or a reputable blog's coveted playlist is a major victory. In fact, in many instances, those Spotify placements are proving to be just as if not more sought-after than high-tier blog placements.
But for the emerging musician, landing that placement is never as simple as having great music. I interviewed artists who have had successful placements, along with those that do the placing, to tap into three major areas of interest: How emerging artists gain Spotify playlist placement, if Spotify placement a reality for most emerging artists, and if there's a certain milestone artists need to speed up the process.
Before we dive in, there's one thing to know about Spotify playlists: There are those that are official playlists, curated by Spotify's editorial team, and independent playlists curated by users, media, labels, and other artists. For this article we're looking mainly at Spotify's official playlists and other independently curated but largely sought-after playlists.
How do emerging indie artists gain Spotify-playlist placement?
Like so many facets of the industry, there's a mix of strategic planning, hard work, and luck that goes into landing a placement. One piece of advice we heard over and over again was to first gain placement on smaller, independent playlists, as well as small blogs to help generate buzz and begin to prove that the demand for your song is there.
Likewise, you have to be working your music at every angle, which means having a strategy, not just a vague idea of where you're going.
"Being successful as an emerging artist is all about juggling a lot of plates: touring, press, radio, playlists, distribution, etc. and all of those small wins feed into each other," shares Ian Cunningham of the band Acid Tongue (placements on: official Spotify rock playlists "Garage Jams" and "Fresh Finds: Six Strings").
It's those small wins — another press placement, a little more social media engagement, another T-shirt sold at a show — that feed into the larger goal of more recognition, more plays, and more placements.
Are Spotify placements a reality for most emerging indie artists?
Yes — but you have to be strategic, dedicated, and patient.
As we touched on above, most emerging artists will find their placements through things like playing a lot of shows, having a strong social media presence, gaining press placements, and beginning to generate buzz within the industry. When it comes to landing on a Spotify playlist it's a lot like securing a spot on a major tour or grabbing a labels attention. The more you do on your own to prove that people actually want to hear your music, the more organically you'll find yourself on a playlist (or on a tour, or being approached by labels).
Brian McLaughlin, whose band The Rare Occasions has seen placement on "Fresh Finds: Six Strings" and "Indie Songs for Slackers" explains their strategy:
"One thing we had done in the year leading up to that release was try and bring our fans to the Spotify platform and grow our listenership on Spotify. We did this by posting links to our tracks and also reaching out to third-party playlist curators and getting our songs placed there.
Those playlists don't get nearly the same audience as the official Spotify ones, but at the time we didn't have many listeners at all, and I think the effort we made to nudge up our listeners and followers may have also helped our new music get on Spotify's radar."
Is there a certain follower number or engagement level that can help speed up the process?
This is the fascinating part. While everyone we interviewed cited an advantage to starting small and organically working your way up, along with benefit in strong social media presence, networking, etc, there's still a few artists who end up on major placements with less than 250 Spotify followers, a small social media presence, or little to no press — there's always a few underdog stories out there.
But that doesn't mean you should take that as inspiration to do nothing and wait for Spotify to come knocking. Luck favors the hard working as they say, and when it comes to how your online presence impacts your placement chances, there's a lot you can do.
Ashley Grohoski of Megaforce Records (Spotify placement for Bjork, Chris Robinson, Blue October) said:
"I've noticed especially with indie artists, an online presence is crucial for both artist and fan engagement. How will they be directing an audience to Spotify? It can also depend on something as simple as how active the artist is on Spotify. Some newer artists may have their music on Spotify but have not worked to develop their artist page.
This includes building their own playlists, updating their artist information, setting up tour dates, all while still promoting these updates to their fanbase. Even though many of our artists are less emerging and more established, they still make sure to prioritize their Artist page because sometimes this is where a majority of their listeners stream from and we want to respect that (also since merchandise sales and concert tickets are the largest income sources for artists we have to use Spotify and Merchbar to hone in those sales)."
Getting a Spotify placement can be really exciting and it's definitely a milestone to aim for, and celebrate—but remember, it's just one piece of the puzzle. Take the time to create truly quality music, build your social media, connect with your fans, build your listenership on Spotify, get on the road, and really create a buzz for yourself.
There's value in landing a Spotify placement, but it's kind of like playing one festival and expecting it to lead to massive success. Alone, it may be a quick boost in streams, fans, or even sales, but in the long run, it doesn't necessarily lead anywhere. Combine your Spotify efforts with targeted engagement, playing out, focused press campaigns, and strong online presence, and you'll be amazed the success you begin to see.
Next up: The One Thing That Could Burn Bridges to Influential Spotify Curators
Angela Mastrogiacomo is the founder and CEO of Muddy Paw PR, where her artists have seen placement on Alternative Press, Substream, New Noise, and more. She's also the owner of music blog Infectious Magazine, as well as a PR coach. She loves baked goods, a good book, and hanging with her dog Sawyer.