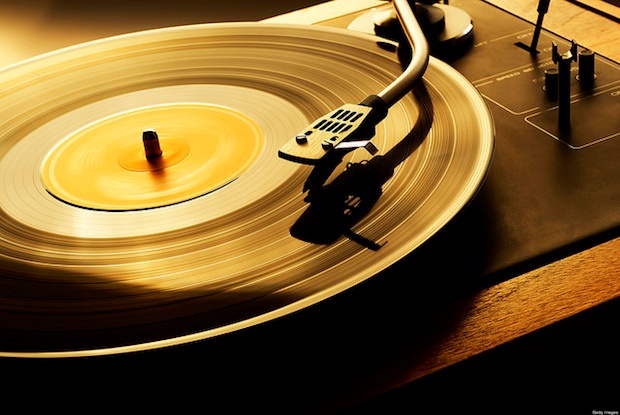 Image via Flickr / CC BY 2.0
In the words of producer Mark Ronson, "In music, we take something we love and build on it." Sampling is just that: taking a song we love and crafting it into something new and of our own identity. It's an art, one that's found its way into iconic classics.
Sampling in music is defined as "the act of taking a portion, or sample, of one sound recording and reusing it as an instrument or a sound recording in a different song or piece." Its origins began with experimental musicians who would physically handle tapes and vinyl. But the popularity of sampling caught on quickly with electronic and disco music in the 1970s and 1980s and spread like wildfire. Sampling has been the backbone for the development of several different genres, but this holds especially true for hip-hop, which stems from spinning and sampling.
The larger impacts of the craft are evident, but to what lengths have samples influenced songs that were inspired by them? Here are the top five sampled songs of all time.
5. "La Di Da Di" by Doug E. Fresh and Slick Rick
Throw down some beatboxing and sing-song raps, and you've got "La Di Da Di." This song has had a major impact on some of yesterday and today's biggest music icons. Samples from the original song have been utilized along with individual interpretations.
Where you've heard it:
"Party" by Beyoncé
"Hypnotize" by Notorious B.I.G.
"We Can't Stop" by Miley Cyrus
"Auditorium" by Mos Def
Sampled: 774 times
4. "Funky Drummer" by James Brown
James Brown does it again and again. It's no surprise that James Brown's songs are heavily sampled. This 1970 single brings a tenor sax, an organ, a drum break, and ab-libbed vocals to the table to make for a classic track that inspires even beyond his own music.
Where you've heard it:
"Let Me Ride" by Dr. Dre
"The Originators" by Jaz feat. Jay-Z
"Fight the Power" by Public Enemy
Sampled: 1,261 times
3. "Think (About It)" by Lyn Collins
"Think (About It)" was recorded and released as a single in 1972. James Brown both wrote and produced the song, and much like his other hits, this song became heavily sampled. The song's rhythmic groove and the "Yeah! Woo!" exclamation are recognizable samples.
Where you've heard it:
"Ash Rockin" by J Dilla
"So Appalled" by Kanye West
"Ain't No Fun (If the Homies Can't Have None)" by Snoop Dogg
"Lost in the World" by Kanye West
Sampled: 1,530 times
2. "Change the Beat (Female Version)" by Beside/Fab 5 Freddy
In the 1980s, a French producer named Jean Caracas came to New York City and met Fab 5 Freddy. Together, they created an "experimental electropop record" that became the birth of "Change the Beat." Freddy raps both in French and in English on the record, making it ever so electropop-y.

Where you've heard it:
"Thrift Shop" by Macklemore
"Right Here" by Justin Bieber feat. Drake
"So Far..." by Eminem
"Rockit" by Herbie Hancock
Sampled: 1,802 times
1. "Amen, Brother" by the Winstons
"Amen, Brother" was a little-known B-side released in 1969. While the song was overlooked during its heyday, the drum solo has been particularly influential. It's been sampled hundreds of times by all different types of artists, but very unfortunately, the band never received royalties for the solo.
Where you've heard it:
"Desire" by Salt-N-Pepa
"Wordz of Wisdom" by 3rd Bass
"Straight Outta Compton" by NWA
"D'You Know What I Mean?" by Oasis
"Little Wonder" by David Bowie
Sampled: 2,185 times
Next up: Borrowing Success: How to Legally Sample Music
Rachel Bresnahan is an editorial intern at Sonicbids.