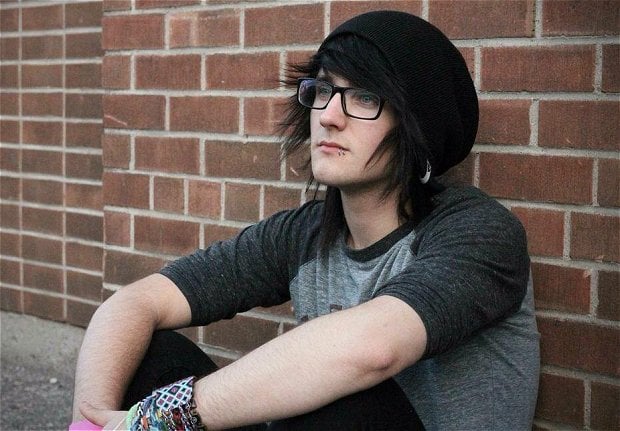 Photo by Hayley Elizabeth Photography
Punk rock festivals are high-energy, high-intensity, and should pan out to be some of the most exciting times of your music career, especially if you know what to expect and can leverage them effectively. They also lead to gaining important wisdom you can apply at future gigs and festivals. Braden Barrie, better known as SayWeCanFly, offers a unique perspective as a solo acoustic act who recently played Warped Tour and has been invited to headline the 2015 KOI Music Festival, a massive celebration for independent punk, rock, and acoustic acts in Kitchener, Ontario.

KOI, which has brought over 600 independent artists to the stage over the last five years, is looking for 25 Sonicbids bands to join SayWeCanFly, August Burns Red, Hawthorne Heights, and many more on the bill this September. Whether you're a seasoned festival pro looking for a new perspective or you're a complete n00b who doesn't know what to expect from a punk rock festival, you're bound to learn a thing or two from our chat with SayWeCanFly below. And if you're ready to rock, apply to play this year's KOI Music Festival by August 10, 2015!
Given your experience at Warped Tour, what would you say makes the punk rock festival atmosphere different from your average concert experience?
I think what really sets [punk rock festivals] apart is the amount of diversity [among] the people who are present. Everyone is most likely going to experience a band they have never heard before, and it seems that everyone is open to discovering new music. There's something really special about thousands of strangers coming to the same place for the same reason.
As an acoustic solo act, how do you command the stage and grab people's attention at a massive festival with primarily full bands on the bill?
I've learned that the best way to capture the attention of people around is simply by doing what I do. I think some people turn their heads when they see one dude with a guitar standing on a stage alone. I've also learned the importance of projecting my vocals as loud as I possibly can, and whenever new people are walking by, I make sure to hit those high notes hard. For a long time, it was hard to find confidence in playing on my own among full bands, but I think that confidence is what draws people in.
What's the best way to make meaningful industry connections at a festival like Warped Tour or KOI?
I think the best way to network and make friends is by staying out of everyone's way and just doing your thing. It's important to have conversations with everyone, but at the same time letting it all happen naturally is key.
[5 Ways to Make Networking Suck Less]
What are the top three most important lessons you've learned from playing festivals?
I've learned that it's easy to start second guessing myself when I'm around so many people who are all doing different things, and that it's incredibly important to stay grounded. I've also learned that it's key to take time for yourself. I've always been the kind of person who has a hard time sitting around doing nothing because I feel like I should always be working. I think the coolest thing that I've learned is that thousands of people can all hang out in the same place and get along. Humans have become so isolated from each other, and seeing so many people just jamming along to the same bands everyday has really given me hope.
What do you think makes the KOI Music Festival special compared to other similar festivals?
I think having KOI in a nice little town like Kitchener is super cool. It literally transforms the entire town into a concert. Growing up in a small town in Ontario, I know how easy it is to go crazy from boredom, and I think everyone appreciates being able to spend a day watching amazing bands who come from all over.
What are you looking forward to the most about playing KOI?
I'm really stoked to see how it's grown from the last time I played. I feel that I've experienced so many things since I played the festival last time, and it will be interesting to see how that translates. I'm also really stoked to see some old friends.
What one piece of advice would you give to an indie band playing a punk festival for the first time?
Whether you have 10 people or a thousand people watching you, play the best show you have ever played, because you never know who might be listening. Give every person something to talk about.