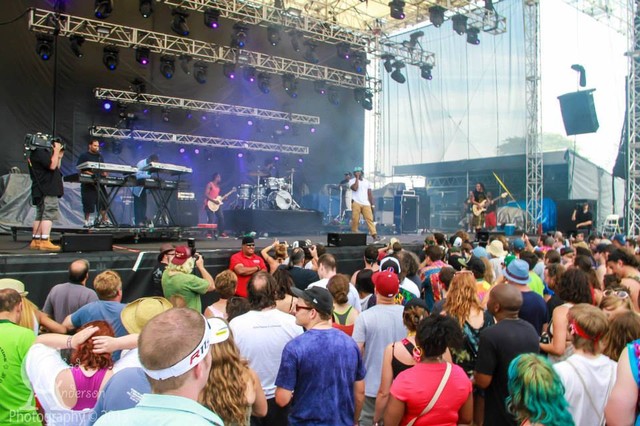 Play Gathering of the Vibes 2014.

Trying to find gigs for your band? We've got lots of Sonicbids promoters who want you to perform! Check out our top opportunities this week, and then submit your EPK to anything that sounds like a good fit for you.
Botanique Festival
Botanique Festival is one of the most successful summer music festivals in all of Italy. Now in its fifth year, the festival will be hosted once again in the breathtakingly beautiful city of Bologna. One Sonicbids artist will be compensated $500 to perform on June 24, 2014.
Application fee: $10
Deadline: June 4, 2014

Gathering of the Vibes
Gathering of the Vibes is the Northeast's premier event for funk, jam bands, rock, roots and acoustic music. The annual festival in Bridgeport, CT, attracts more than 25,000 people, and one Sonicbids band will be compensated to perform.
Application fee: $10
Deadline: June 6, 2014
Music Placements on Discovery Channel and NASCAR Productions
Tinderbox Music will select one Sonicbids artist for a licensing opportunity with The Discovery Network and/or NASCAR Productions. The artist will receive royalties for music that airs via his or her PRO and gain amazing exposure through the placement.
Application fee: FREE
Deadline: June 9, 2014

CMJ Music Marathon 2014
The world-renowned CMJ Music Marathon is New York City's largest music festival, attracting more than 120,000 music professionals, artists and music enthusiasts every fall. CMJ Music Marathon will feature 1,300+ artists performing live in over 80 of New York City's greatest music venues from October 21-25, 2014.

Application fee: $45

Deadline: June 25, 2014
Dewey Beach Music Conference & Festival
Want to rub elbows with the industry elite? Submit to the Dewey Beach Music Conference & Festival, which features 175 bands on 14 stages. All bands that apply (chosen or not) receive FREE badges ($50 value) for all band members to attend the conference and panels, clinics, mentoring sessions, VIP parties and more.
Application fee: $25
Deadline: June 30, 2014