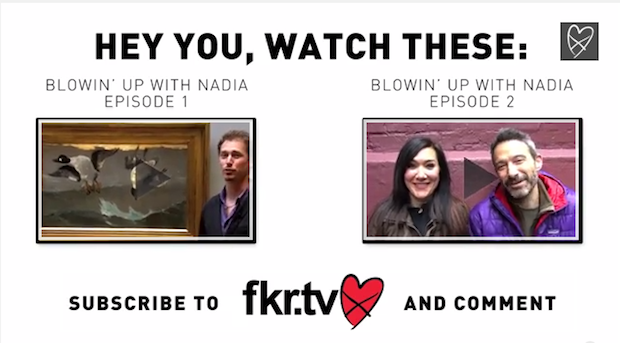 Image via The Daily Rind
This article originally appeared on The Daily Rind.
By now, most YouTube creators understand that building watch time is more important than simply gaining views on their videos. And since building watch time will positively impact search, recommendation and ad CPMs for your videos, it's in your best interest to work to improve it.
There are a couple of tactics you can use. In a previous blog post, we examined how creating playlists is an effective way of getting viewers to watch multiple videos in a session. Another method, which we'll look at today, is to add end cards to your videos.
What's an end card?
Think of it as brief interactive credits after the main content of your video, with calls-to-action (like subscribe, watch another video, buy a track on iTunes, etc.) and clickable annotations. End cards are less intrusive to the viewing experience than traditional in-video annotations and typically perform much better. They usually last about 10-15 seconds at the end of the video. For a great example, check out this video.
How do I create an end card?
Use Photoshop or similar graphics editing software to create your end card and save it as a reusable template. Be sure to include a space for at least one other video and a subscribe call-to-action. You can also leave space for multiple videos or playlists, but avoid making it too crowded. Simpler is better.
After you've created your template, use video editing software like Final Cut Pro to add your end card to your video. Here's a good walkthrough of how to do this. After you've added your end card and included the necessary content to it, export your video and upload to YouTube. That's it!
End cards are a great way of extending viewer watch time and gaining subscribers for your channel, and they add a nice level of professionalism to your videos. Be sure to check out more YouTube-related blog posts on The Daily Rind and Sonicbids for tips and ideas for improving your videos and channel.
Ben Markowitz is a Senior Account Manager for Video Services at The Orchard.