Sonicbids and the VH1 Save The Music Foundation have partnered up for a very special benefit showcase on November 6 at Pianos in NYC to support music education programs for children. Meet the artists selected to perform below, and find out how music discovery at a young age inspired their artistic development and current sound.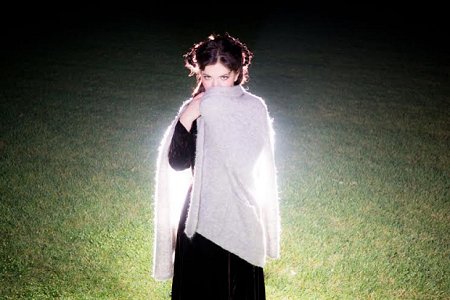 Artist: LAVACHILD
Hometown: Vancouver, Canada
Sound: Dark romantic New York night pop
First concert: I have a bad memory; I think it was Green Day, though.
What or who influenced you to pursue music? Honestly, I can't pinpoint just one thing or influence, but an accumulation of my favorite artists growing up. I also have a musically-inclined mind. I feel best when I'm creating, specifically writing and composing, producing, making sounds, and singing. Music is like a friend and the best outlet.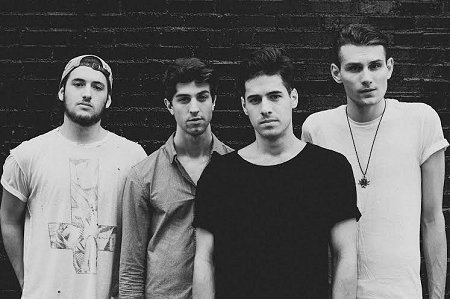 Artist: Ula Ruth
Hometown: New York, NY
Sound: Kings of Leon covering Coldplay fronted by Brandon Flowers in the 1980s
First concert: John Mellencamp
What or who influenced you to pursue music? Our music is heavily influenced by the great arena-rock bands of the early 2000s. Brian Eno and film noir influenced our image and perception. We all have very different influences, but as a frontman, I'd personally cite Bono as a major influence.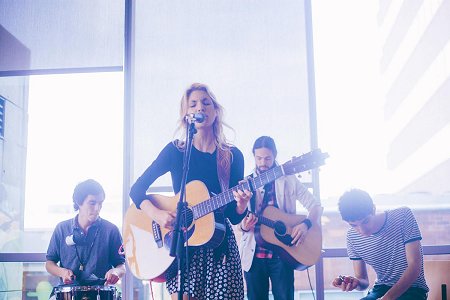 Artist: Amy & The Engine
Hometown: Boston, MA
Sound: Fleetwood Mac meets the Beatles meets Blondie
First concert: I was seven, and my dad took my sisters and me to see the Rolling Stones. It blew my mind. Chrissie Hynde and the Pretenders have since been a huge inspiration to me songwriting- and performance-wise, along with Fleetwood Mac and Carly Simon.
What or who influenced you to pursue music? My main inspirations in music have always been Fleetwood Mac, the Beatles, and pretty much every girl band of the '60s. Our band comes from all over – from Maine to Peru, Australia to Brazil. We pretty much all grew up listening to different genres, so we have all bases covered in terms of musical influences, and I think that's starting to shine through in our sound.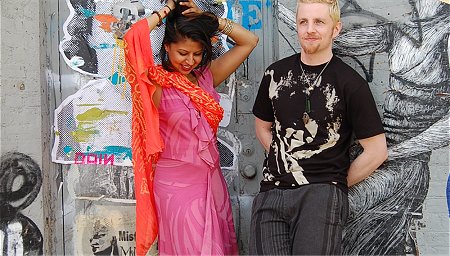 Artist: My Pet Dragon
Hometown: Granville, NY, and Livingston, NJ
Sound: Two-person band achieving big, uptempo, melodic rock music by using electronic loopers with guitars, soaring vocals, keys, trumpet, ukulele, and effects. Inspiring, bold, risk-taking, yet catchy and featuring traditional songwriting.
First concert: Todd: Neil Young and Crazy Horse at Saratoga Performing Arts Center, NY.
Reena: Marky Mark & the Funky Bunch with my dad (since I was under the age of 18 and needed to be accompanied by an adult) at Pleasure Island, Walt Disney World Resort in Florida.
What or who influenced you to pursue music? Todd: In high school, I discovered the Smashing Pumpkins, Radiohead, and Jimi Hendrix. I taught myself how to play guitar and immediately started recording songs into a four-track tape machine. I was also in high school jazz band and played the trumpet, so I learned about hard work and discipline from my music teachers.
Reena: My parents are music lovers who were born and raised in India and came to the United States in the mid-1970s. I was always surrounded by the music they loved growing up in New Jersey, which included Hindi film songs and devotional music. They hosted classical Indian music concerts and invited musicians from India to come and perform in our home for the community. My teachers within the Livingston Public School system and at Newark Academy really encouraged me to excel in all of my artistic disciplines. My bandmate and soulmate Todd has also been a big influence on me.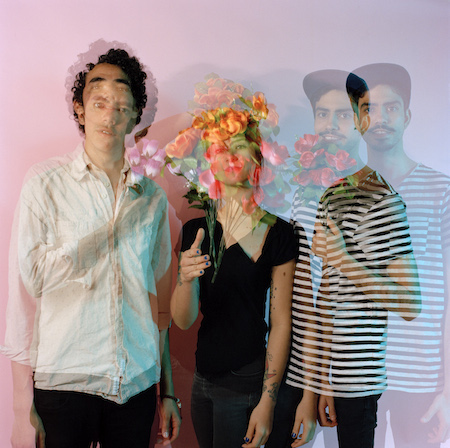 Artist:
Balancer
Hometown:
Brooklyn, NY
Sound:
Like colors floating around the room. We like to think of our music in a visual way when describing it with words, so think about your favorite colors coming out of your speakers and coloring the entire room.
First concert:
I think it was Alanis Morissette.
What or who influenced you to pursue music?
We like to think it was music itself. It was every band we were listening to while growing up, like Fugazi, Coldplay, Incubus, and so many others. Also, we were influenced by many people around us – both musicians and non-musicians, you know? Both the people you admire and the people you dislike are what shape you.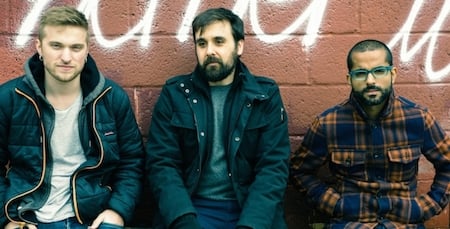 Artist: Twintapes
Hometown:The Dominican Republic, Florida, and Arkansas, now living in New York, NY
Sound: Electropop. A sound engineer recently described our sound as a "danceable Pink Floyd." We liked that!
First concert: I was too young to remember, but some merengue/salsa group in the Dominican Republic.
What or who influenced you to pursue music? My family listened to a ton of music in the house when I was a child. I listened to anything from Maurice Ravel to Depeche Mode. Music just captured me from the beginning.