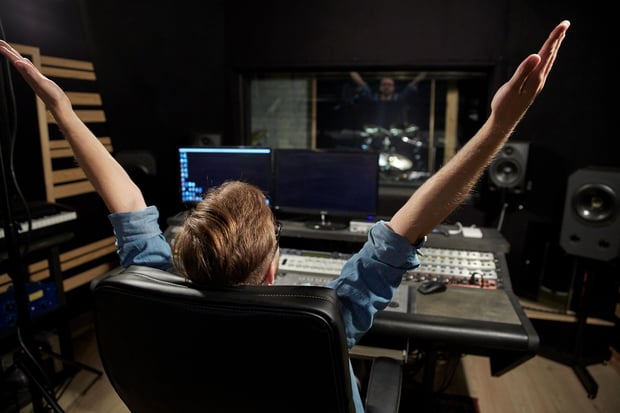 Image via Shutterstock
This article originally appeared on The Recording Revolution.
When it comes to mixing background vocals, there are two simple truths that can help us place them perfectly in the mix:
Not every track can be the star of the show.
Background vocals need their own space/sound.
The first truth tells us that not every vocal can be up front like a lead vocal. Background vocals specifically should be (in most cases) a bit less "in your face."
The second truth tells us to be creative and intentional about how we treat background vocals – not assuming they are just "fine" as is.
In this video, I break down how to use tools like reverb, delay, and filters to help your background vocals sit perfectly in the mix and do their job well!
Graham Cochrane is the founder of The Recording Revolution and a freelance recording and mix engineer living in Tampa, Florida. As a lifelong singer/songwriter and musician, his passion for recording and mixing has grown from the bedroom studio, to university (where he studied audio production), to multi-million dollar studios, to Fortune 500 software companies, and all the while freelancing for artists and bands worldwide.