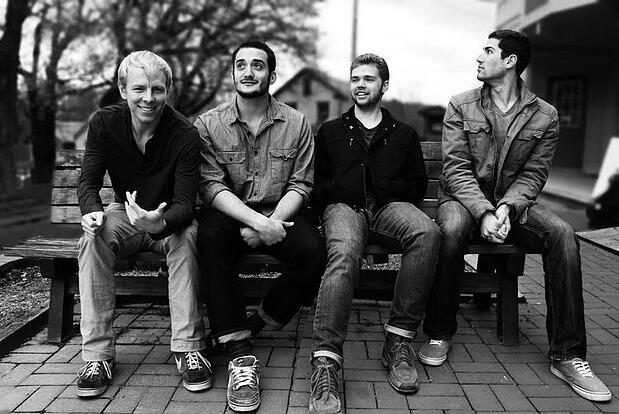 Image via bluelightbandits.com
Blue Light Bandits recently graced our Sonicbids office with a dreamy set of songs from their latest EP, The BLB Demo.
The New England-based band started out as a duo back in August of 2009 when founders Dan DeCristofaro (keys, guitar, vocals) and Ethan Bates (bass, cello, vocals) played their first private party in York Beach, ME, and were overwhelmed with a sense of purpose in the beauty of that summer night. Since then, the soulful duo has grown to a quartet with the addition of drummer Mike Braz and electric guitarist Tim Clark. They continue to play gigs throughout New England and have even opened for Badfish at the Wescott Theatre in Syracuse, NY.
"We all share the same obsession," DeCristofaro says, "so we have a blast hanging around each other. We're all constantly searching for new inspirations, challenging each other to play outside of our comfort zones, and growing together as brothers."
Watch Dan DeCristofaro and Tim Clark perform "Mess You Make" and "The Heat of Love" below:
Blue Light Bandits' seven-song EP, The BLB Demo, is out now!