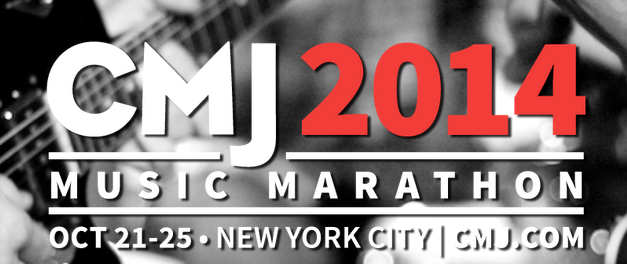 Are you ready to take your band to the next level and play CMJ Music Marathon 2014? Apply by the end of the day this Friday, February 7th, and save $10 on your submission! The fee will increase from $25 to $35 first thing Saturday morning, so make sure you get your EPK in early. If you're not ready to submit yet though, don't worry -- there won't be another price increase until April 10th.
To help get you ready for CMJ and meet this Friday's deadline, we've put together a list of helpful aticles from around the web:
Our Interview with Matt McDonald
Last week we posted our interview with Matt McDonald, CMJ Network's VP of Artists & Events and Music Marathon's Showcase Director. In the interview, Matt shared with us how CMJ got its start and what makes it different from other music festivals. He also let us in on what they look for in artists and how to get the most out of your CMJ experience. This is a great read for anyone interested in applying to the showcase or visiting CMJ in October.
CMJ's February Mixtape
CMJ just released their February mixtape, and it is killer! I would suggest that you stop what you're doing and download it right now. Yes, it's that good. Not only will this mixtape help you discover some new music for the afternoon, it will also give you a nice insight into what CMJ is looking for. From Speedy Oritiz to Angel Olsen, this mixtape runs the gambit.
NPR's CMJ Discoveries of 2013
Everyone at CMJ is always trying to find the next big act. Once the festival ends, the web soon becomes a hotzone of opinionated lists: shows you should have seen, bands that will make it big in 2014, underground heroes, best dressed -- the lists go on and on, but no one did this better than NPR last year. Their documentation on CMJ was incredible. Most music critics will curate a playlist, post some pictures, and call it a warp. NPR held an hour and a half podcast to discuss their artists, then made a playlist, added pictures, and explained what each artist did well. Their list was also spot on, and with it came a bunch of familiar names: Lucius, Courtney Barnett, Public Service Broadcasting. These are all artists who applied through Sonicbids and rocked CMJ! We're looking forward to their 2014 coverage, and which artists we will be proud to call our own.