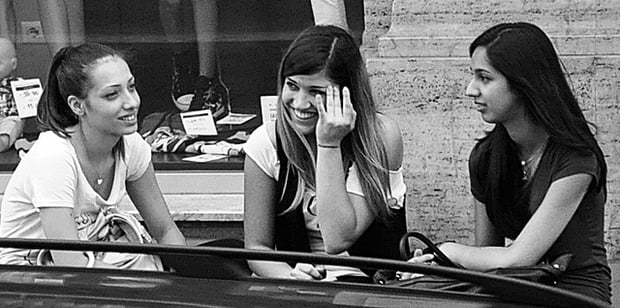 Photo by Prem Kumar Marni
Have you ever sent a friend a text and asked a question, only to have several days (or even weeks) go by without getting a response? Or perhaps you asked someone you know a question on Facebook in a private message that went unanswered. Then, strangely, after several days, a response comes in: "Sorry I didn't see this. It's been really busy around here, and I meant to reply but forgot. Here's my answer..."
A similar dynamic takes place with people you don't know, such as the people running radio stations and programs, when you send submissions or messages to them about playing your music.
What a lack of response means
It's easy to take a lack of response to a submission sent via email or a station website as a personal mark against your music. However, that's rarely the case.
Most radio stations operate with small staffs, and each staff member does the equivalent of two or more job roles. The person in charge of sifting through the submissions may also be in charge of determining who gets played and who doesn't. They may also be in charge of notifying musicians who get airplay but neglect to inform artists that they haven't been selected. In either case, when DIY artists start a radio promotion campaign and send their music out to many stations in a short period of time, this scenario has a high likelihood of playing out because of a few factors including time, proximity, and lack of connection.
Since even our own friends aren't always on the ball when it comes to responding to a request or question we ask them, people who don't know us at all can let messages slide through the cracks. However, there are a few ways to deal with this, should you experience it in your radio promotion endeavors.
How to improve your chances of getting a response
As stated in a previous Sonicbids article about radio airplay submissions, your primary purpose when contacting radio the first time should not be to only promote your music. Instead, work on relationship and community building. Messages sent with this purpose read far differently than those sent to just get a radio station to play your music.
What does this kind of message look like? Here's a brief example. Let's assume you're contacting Radio KSCR in Los Angeles about submitting music to the station. Before you contact them, listen to their station so that you have experience with their format and know that this is a channel you want your music heard on. Here's what a community/relationship building email or message could look like:
"Hey Radio KSCR, I love what you're doing with your station. I've been listening to the programs on your station this week and have really enjoyed it. You have really great music that isn't found elsewhere. How does an artist like me go about submitting music to you? It'd be great to be on your station, and I'd like to know what the process is. Thanks for your time and consideration."
Simple messaging with a reciprocal benefit. The station would more than likely respond to this with clear instructions on what their submission rules are and what your next steps are.
The key here is getting the response. Most radio stations get inundated with multiple submissions from artists who have no prior experience or knowledge of the station, its audience, or its offerings. When you approach a station from the standpoint of already enjoying its format, it helps you stand out as an artist worth paying attention to. These artists get responses from stations.
How and when to send a follow-up if you still haven't heard back
Allow a station or music program several days before attempting a follow-up message. Just like in the example this article started with, people get busy, distracted, or don't always get back to responding to messages that come in. It's not personal, and it's not rejection when you don't hear back from a station.
After a week or so, if you haven't heard anything back, send a follow-up email that only asks if your original message went through, and ask for a response to make sure the communication is working. If that still doesn't get a response, some other methods for making contact include following the station on Twitter and asking the same question ("I enjoy your station – how can I submit my music?") or try Facebook doing the same thing.
Some artists call radio stations asking about their submission. This can be a mixed bag for response until that initial connection is made. Make a phone call at your own discretion, but only after a few weeks have gone by, and you haven't heard anything. It's important to respect the space, and often phone calls from people we haven't connected with can feel like an intrusion in that space.
When your attitude and mentality is on building a reciprocal connection with a radio station where your music fits within the programming format and provides their audience with songs that keep them tuned in to the station, their offer to play your music works in everyone's favor. The key to initiating this connection is being community minded, not being "me-first" minded. Responses will happen more often for you when this is the mentality you operate on.
More on how to get your music heard on the radio is illustrated in a step-by-step fashion, including how to gain station lists, how to structure your messages, and how to deal with the response, in the Indie Radio Promotion Course.
Learn more about getting radio airplay:
D Grant Smith is the host and creator of the syndicated and award-winning The Appetizer Radio Show, featuring unsigned and indie music weekly. With over 16 years experience in radio and indie music, Smith also coaches and mentors musicians through focused audience growth. More information at dgrantsmith.com and appetizerradio.com.