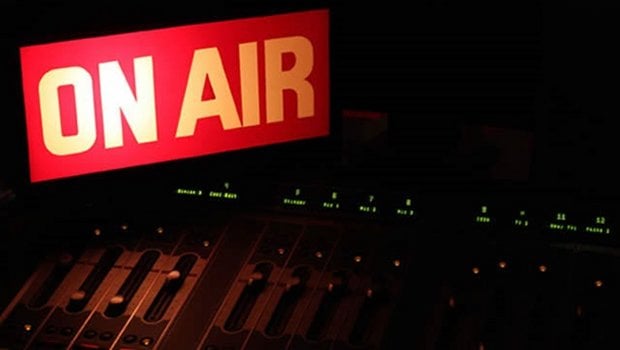 Image via acma.gov.au
This article originally appeared on Performer Magazine.
All musicians dream of hearing their music on the radio, but unless you have a record deal with a major label, getting radio play is harder than ever. Whether it's pop, country, hip-hop, or oldies, stations play the same, popular songs over and over again. These hits get so much airtime on commercial stations, little (if any) is left for music from local or independent musicians. But, tune into the right frequency and you'll find one of the best and most underappreciated resources for musicians: your community radio station.
What is community radio?
Community radio stations are non-commercial, independent, and offer an alternative to the commercial radio programming that dominates our airwaves. Because they're independent, every station is as unique as the community it serves, but all share a commitment to providing everyone with access to radio and listeners with programming produced for and by their community.
Because they are funded by listeners rather than advertising, community stations have the freedom to offer programming that is unique and different from commercial radio. Instead of sticking to a narrowly-defined genre or "format," like almost all commercial radio stations, all types of music can be heard on community radio, as well as news and public affairs programming. No matter what kind of music you play, from metal to chamber music, there's a good chance it will fit somewhere on your community station's schedule.
How does it differ from commercial radio and public radio?
These days, most of what you hear on the radio is played automatically by computer programs or pre-recorded by one of the few DJs at each commercial station. Community stations defy this trend by giving real people the chance to program their own shows live on air and make their own decisions about what to play. Many, if not all, of these programmers are volunteers who are passionate about music in their community and want to help support it.
Listeners often confuse community radio with public radio, but for musicians looking to get their music on the air, the two are vastly different. Though public radio offers a lot of wonderful and unique programming, it operates on the same top-down model as commercial radio, with affiliate stations airing programs and news intended for a national audience. Try walking into your local NPR station and asking them to play your CD. Unless you're Mozart, or famous enough to be interviewed by Terry Gross, you won't have much luck.
Opportunities for musicians
Unlike public radio, community stations are committed to putting the voices and sounds of community members on the air, and produce a lot of original, local programming. These stations regularly play songs by local, independent artists, and often do interviews and even live on-air performances. Community stations can also help promote your shows by announcing your upcoming performances or doing ticket giveaways.
The best part is that all of this promotion is offered for free and benefits community stations as well as musicians. By featuring local artists, community stations show that they are connected to their communities and also keep their listeners connected.
Harnessing the internet and on-the-road promo
Unfortunately, independent musicians often neglect this valuable resource, focusing instead on promoting their music via the internet. While the internet is a great way to make your music available to anyone and everyone, the radio is the best way to get your music heard by the people who all musicians ultimately depend on for their livelihood: their local communities! Community radio delivers your music directly to listeners in your area, and people who can go to your shows, book gigs for you, and become the hometown fanbase that helps you move on to the next level.
Furthermore, most community radio stations also stream their broadcasts online. An on-air performance or interview on one of these stations can both increase your exposure in your own community, and give fans in other cities a chance to hear you live.
Community radio stations are also a great resource for touring musicians. Sending your music to stations in cities where you plan to play and setting up ticket giveaways, interviews, and live performances while you're in town is the perfect way to promote your shows. If the station has an online stream, performances and interviews can be heard by your fans from back home to keep them connected, even while you're on tour.
How to get played on community radio stations

Reaching out to a community radio station is easy. The first step is to find your local station. Scan frequencies below 92.0 FM (the frequency band reserved for non-commercial broadcasters) and search the internet. Once you've found the website or called into the studio line, send or hand-deliver your music to the station – specifically its music directors – for placement in the library. Most stations prefer physical CDs or vinyl to digital copies, and full length CDs or EPs to singles. Include a single page with information about your music and a photo (a "one-sheet"). Don't bother sending a full press kit.
Be sure to tell the staff that you're interested in doing live performances and interviews. For the station or a specific show, the best way to do this is to listen to the station, get to know the programs and reach out to a programmer whose show your music would fit well into. Call in to the station's request line and let the programmer know you're listening.
Don't forget to keep station staff, especially the promotions director if there is one, informed about your upcoming shows. Ask if they can make a public service announcement (PSA) about your show, put it on their calendar, or if you can set up a ticket giveaway.
Once you've established a relationship with a station, offer to record an ID, in which you state the station's call letters, its frequency, and broadcast location (don't forget to include your own name or band name!). Stations are required to air these at least once every hour and DJs love to have customized IDs to play with their show's name in them.
Next steps
Finally, be persistent. Check in with the music directors to see if they've put your music in rotation. Follow up with the promotions director and see if your show has been mentioned on air. If you don't talk to the right person the first time, try to contact someone else.
If there's not a community radio station in your area, consider joining a movement to create one. The Federal Communications Commission (FCC) recently passed the Local Community Radio Act, which has opened the doors for community groups to broadcast on low-power FM frequencies. Advocacy groups such as the Prometheus Radio Project are ready and willing to help your community get access to the airwaves.
Sadly, as community radio sits on the brink of expansion, a number of community radio stations with licenses owned by universities have had their frequencies sold in the past two years, including KUSF in San Francisco and WRVU in Nashville. These stations and many other community radio advocates are working to challenge these sales and fight this disturbing trend. Musicians must join this fight and help protect this unique opportunity to access radio.
Partner with your community radio station, share your music with your community, and help this valuable resource thrive!
Top 10 community radio stations in the U.S.
KCSB 91.9 FM Santa Barbara, CA
KMUD 91.1 FM Redway/Garberville, CA
KBOO 90.7FM Portland, OR
KBCS 91.3 FM Seattle, WA
WORT 89.9 FM Madison, WI
KKFI 90.1 FM Kansas City, MO
WRFU 104.5 FM Urbana-Champaign, IL (Hosts of this year's Grassroots Radio Conference, an annual gathering of community radio stations)
WFMU 91.1 FM Jersey City, NJ
KGNU 88.5 FM Denver, CO
KAOS 89.3 FM Olympia, WA
Eric Wolff is a former general manager of KCSB FM, a community radio station in Santa Barbara, CA. Find more info at www.kcsb.org.