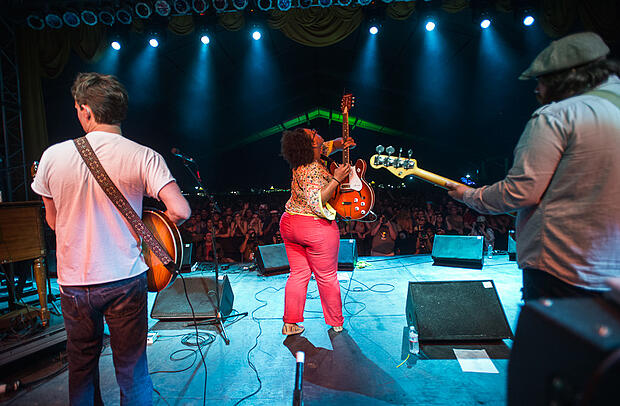 [The Alabama Shakes performing at Bonnaroo 2013]

Earlier this month we announced that Wayne Coyne would be selecting two Sonicbids artists for slots at Bonnaroo, as part of a partnership with Billboard. At only $10 to apply, the proceeds of which will go to the Bonnaroo Works Fund, tossing your name in the hat is pretty much a no-brainer. Selected bands will receive $1000, share a bill with artists like Neutral Milk Hotel and Elton John, and a get a full-page spread in Billboard. But none of that captures the experience of performing at the festival itself. Sonicbids spoke with Chris Sampson, who oversees talent booking and programming for Bonnaroo, about what playing the festival is really like.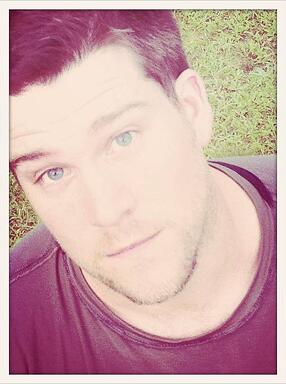 Why should bands want to be a part of Bonnaroo?
I think performing at Bonnaroo is a great opportunity for artists to meet new fans and be a part of a great community. For younger bands, it's a way to come down and see bigger artists play and learn from them. It's a great opportunity to see their favorite bands and learn from the best.
Say I'm in a moderately successful band. Maybe I've toured regionally and have a hometown following. How will playing Bonnaroo differ from experiences I've had so far?
I've never been fortunate enough to be a rock star in that moment, but I will say that I think [though] there are a lot of incredible festivals out there, there is something special about the community experience at Bonnaroo. People come to the festival and are excited to engage with new music and with each other. I think the success of the festival comes from the peple who are attending it and the attitude that they bring.
Coming out on that stage at Bonnaroo, you are going to be welcomed by the fans that love you and the energy of the new crowd who are honored and excited that you're there, ready to perform for them. Bands come out and say that this was the best weekend they ever had, or that is was the best show they ever had. It's a symbiotic relationship between the band and the audience.
What's the experience like offstage for artists who play Bonnaroo?
We work really had to take good care of the artists who are there and make them feel really comfortable with food and drink and places for them to relax. We have an artists compound to create a space for them to interact with other artists. They're also out there just as much as the fans, out in the audience and in the smaller tents seeing the up-and-coming bands play. A handful of years, they'll be in our silent disco, a couple of bands letting loose and dancing. They get to go out there and enjoy music.
As far as implications for a career go, what do you think this chance to take the stage at Bonnaroo means for the futures of the bands who are chosen?
I think Bonnaroo features a lot of artists at different levels of their careers. You can have a small artist who only play for 30-40 people in a smaller tent show, but those 30-40 people are tweeting about it, posting photos of it on Instagram, and all of a sudden this band who went down to play in front on 40 people, they have a fanbase of so many more that are reached.
Then there's guys like Macklemore & Ryan Lewis, who last year, they played early on Sunday, around 2 p.m. I think they played in front of 60,000 [people]. When we booked them, we knew they were already on the rise. And the crowd at Bonnaroo may have been the largest crowd they had played to yet, and now they've seen such a rise. People in the industry see them and say, "Wow, they can carry 60,000."
I think a lot of times, bands use Bonnaroo and will release a record in the spring—and it's not just Bonnaroo, it's festivals in general—because it's great to be in conversation. Bonnaroo is only four days, but we try to talk to our audience all year. If you're a band playing Bonnaroo, you're being talked about to our past and future audience, 365 days a year.
The application deadline for the two Sonicbids slots at Bonnaroo is 11:59 p.m. EST, Friday, April 25. Apply here and good luck!