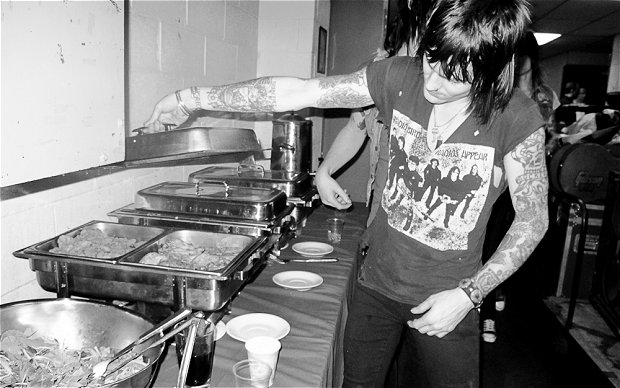 Image via Shutterstock
Once you've finally reached the milestone of touring and paying gigs, your band will typically be offered a rider with items provided by each venue. Although the list can include anything (depending on your rock star status, of course), this list is most often a mixture of foods and drinks that the band wishes to have backstage before and after their performance. The tour rider is actually part of the bigger show contract, which includes terms and conditions, tech needs, sound, and setup, as well as a summary of payment. From Van Halen's legendary M&Ms rider to the most recent issue Jack White had with his guacamole recipe leaking, riders have a history of not only causing drama, but making the band appear ridiculous.
The following are some dos and don'ts when it comes to what you should include in your band's rider. Keep in mind that the less outrageous your band's demands are, the more likely the venue will invite you back.