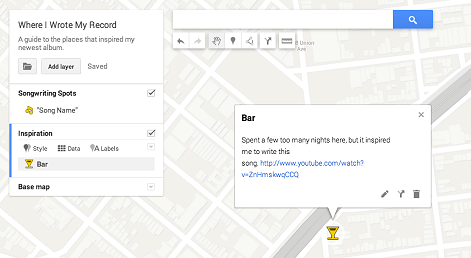 Image via dailyrindblog.com
A version of this article originally appeared on The Daily Rind.
This year, we've seen artists take to Yelp and Craigslist to tell the stories behind their songs. If you're looking for another way to share the places and experiences that influenced a record, try making a custom Google Map. A custom map will allow you to include points of interest with your own names and descriptions. All you'll need to get started is a Gmail account.