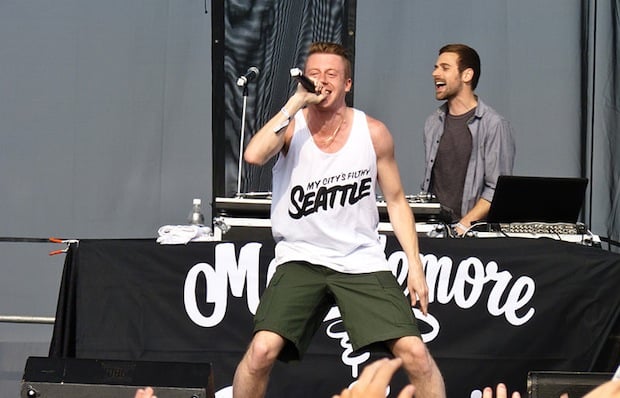 Photo credit: Christopher Dube
Guest post by Hemal Dalal, UK Client Relations Manager at The Orchard. This article originally appeared on The Daily Rind.
Macklemore has come a long way since he was using Sonicbids to book festival gigs like Bumbershoot back in 2006. Four Grammy awards and a couple of Billboard number one hits later, this seemingly "overnight success" was the result of creative promotion and years of hard work (as is usually the case). With no support from a major label, Macklemore and Ryan Lewis' marketing strategies are something that every artist can apply to his or her own career. Here are five key things the duo did to make their way to the top.