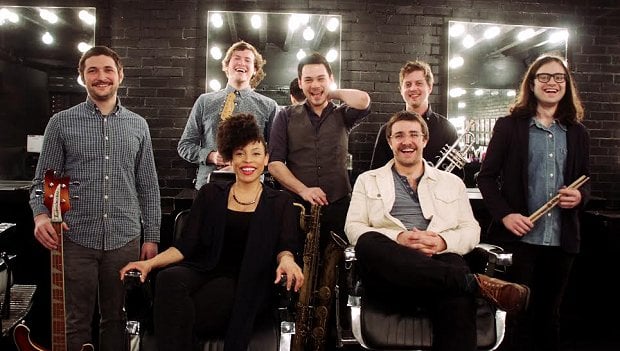 Great Caesar. (Photo by John Pizzolo)
Wondering what it's really like to experience SXSW for the first time? We asked three Sonicbids bands to share their journey with us in what we've dubbed "The SXSW Diaries." In this installment, follow along with John-Michael Parker of Great Caesar's firsthand, no-holds-barred account of the festival, and relive his crazy stories and lessons learned from SXSW 2015!
This is John-Michael Parker, frontman of NYC indie rock band, Great Caesar, excited to share our SXSW experience with y'all! For a bit of context, our band has been playing together for over a decade. We started this group back in ninth grade and stuck together through high school, college, a move to NYC, and a few years of working other jobs (from education to restaurants) before deciding to go "all-in" a few months ago. We knew that playing SXSW would be a big part of the first phase of our career and were thrilled to find out a few months ago that we got accepted and would be playing an official showcase.