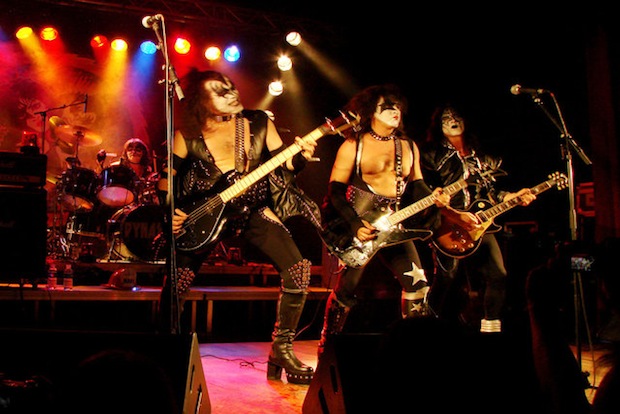 KISS tribute band (via Communities Digital News)
Guest post by Lukas Camenzind. Lukas is the founder of Posteram, a digital marketing agency for musicians and bands. Dedicated to helping artists reach and engage the audience they deserve, he shares practical marketing strategies on the Posteram blog.
Have you ever played a show to an empty room? If so – and most musicians probably have at some point in their career – you know it's a crushing experience. With all the work you put into your music, it's tough to feel like no one cares. But on the other hand, if you've ever performed a sold-out gig in front of a screaming crowd, you also know how satisfying the live experience can be.
So how can you make your next show a success? If your name alone won't draw a crowd, one of the best ways to bring people out is to create your own themed event. The goal is to pick a theme that you know will appeal to the audience you want to reach – even if they don't know you yet.