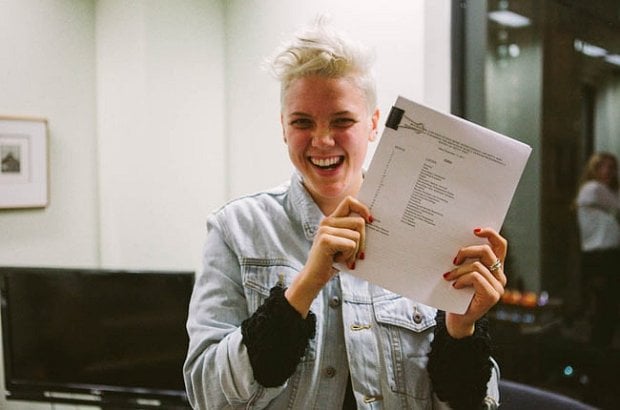 Betty Who with her RCA record contract. (Photo by Kyle Dean Reinford)
This article originally appeared on Performer Magazine.
You've finally made it. A record label recognized your talent and offered you what seems like the deal of a lifetime. But before you sign on the dotted line, make sure you actually understand what you're signing so your dreams of fame and fortune don't turn into a nightmare. Here are five tips every artist should consider before signing their first recording contract.