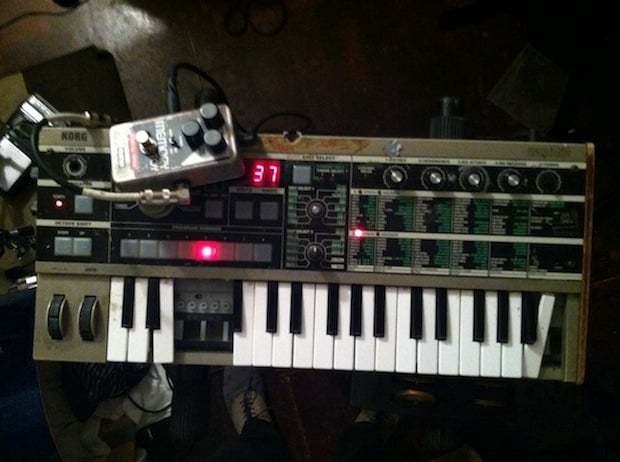 Photo courtesy of Jeff Tobias
This is my microKORG. From 2005 onward, I've used it on more tours than I can accurately recall. I don't think it has any of its original patches at this point. It's been dropped, thrown and mailed. A few knobs have gone missing, requiring some replacement and modification. As a consequence of my abuse and negligence, its already-modest three octave range has been reduced by nearly a third, leaving the poor keyboard looking like a meth addict's lopsided grin.
Like all microKORGs, it's 20.5 inches by 9 inches, features five "performance knobs" to allow for easy, on-the-fly sound editing, and in a pinch, it runs on AA batteries.
But considering our long history together, my favorite feature of this particular microKORG is that it still turns on.
While considering my ball-and-chain relationship with this instrument, I thought it would be interesting to take a look at how the microKORG has become a staple of the modern musical landscape.