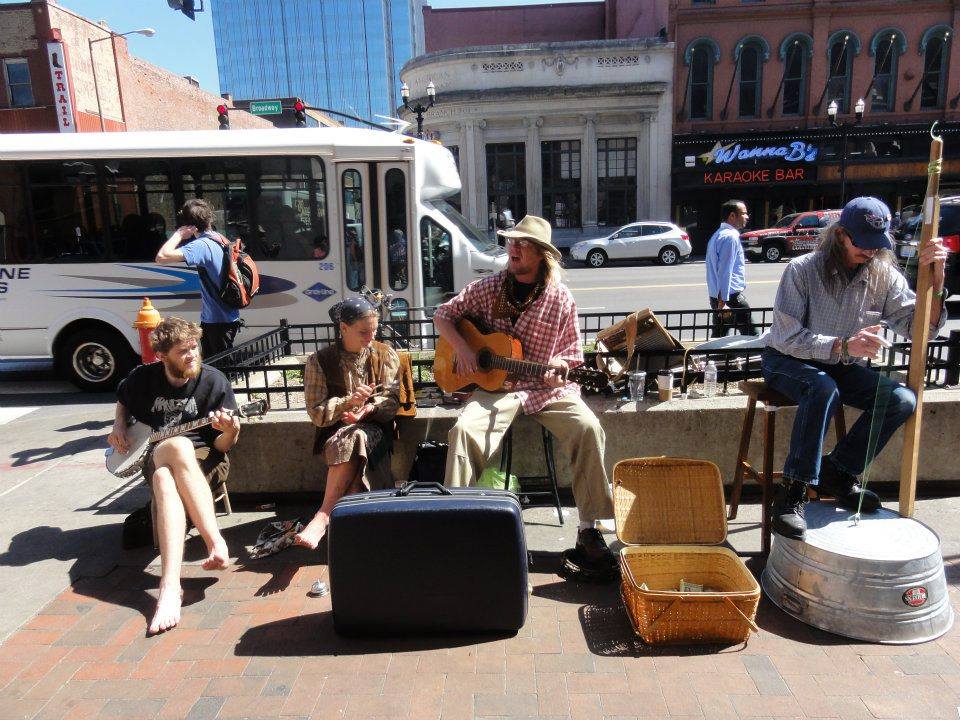 Abby the Spoon Lady, second from left, with other street performers in Nashville. (Image via Nashville Street Performers)
There's no shortage of incredible musicians in Nashville, so it makes sense that its street performers are exceptional – and that there's plenty of 'em, too. So if you're planning to busk in Music City, expect stiff competition for audience attention.
Still, Nashville's a really great place for free, open-air sets. The city and its residents actually welcome musicians, magicians, and other performances – so long as you abide by the rules, of course. Read on for a complete guide to busking in Nashville, rules and locations included.