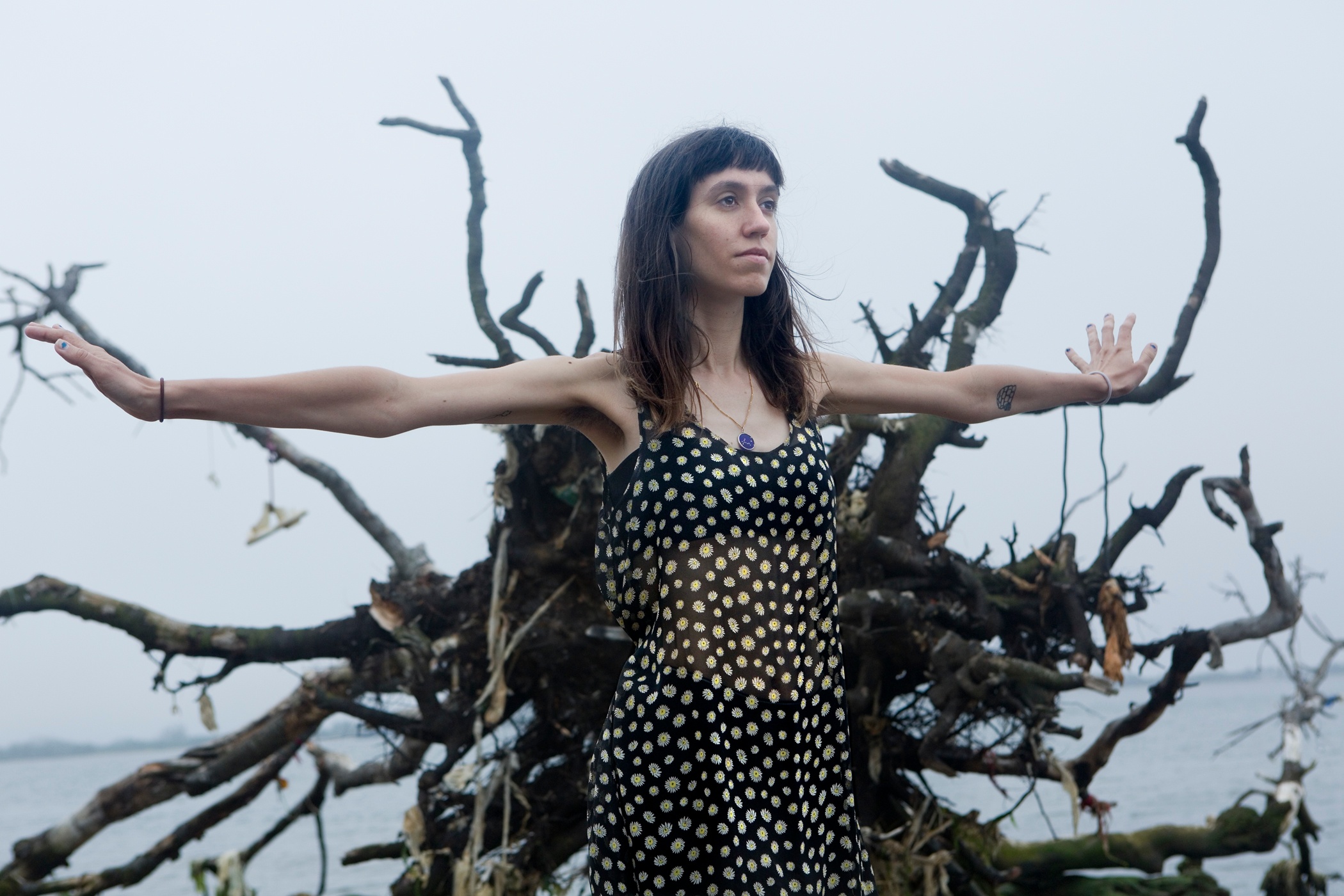 Photo by Richard Gin (courtesy of Grandstand Media & Management)
Gabrielle Smith – aka Brooklyn's Eskimeax – is probably a lot like you: her first recordings were made DIY-style after she adopted the moniker as an outlet for her experimental and noisey sounds. As time progressed, she founded the Epoch Collective as a home for other Brooklyn-based creatives and honed her own pop skills. Nowadays, she's playing bigger and better venues and even had her debut album, O.K., which was released on Double Double Whammy, included on NPR's All Things Considered's Top Albums of 2015. Not a bad feat for someone who started from humble beginnings, right?
It probably helps that she's got opportunities in her own backyard, like the borough's own Northside Festival, to help her propel her dreams. We couldn't resist asking her about her career, what it's like to be part of that very music scene, and how Northside helped her gain traction as an artist. (Psst, you can also play Northside! Apply here by April 18.) Here's what she had to say.