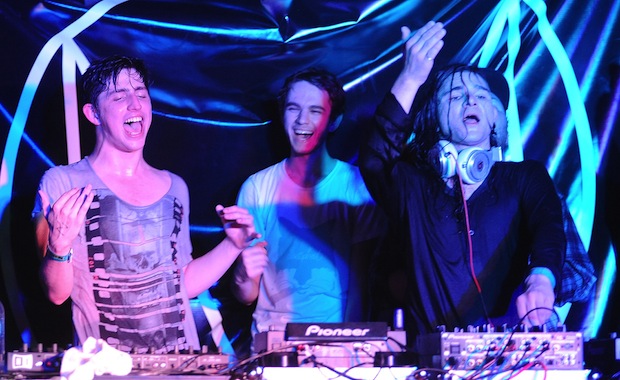 Porter Robinson (left), Zedd (center) and Skrillex (right) perform at South by Southwest 2012. (image source)

There are a lot of musicians who appear to have risen to fame overnight, but if you look a little deeper, you'll see all of the countless hours of hard work and dedication that went into it. One of these cases is the EDM DJ and producer, Zedd.
Zedd was trained in classical piano and was a drummer in a rock band called Dioramic for 10 years before entering the electronic music world. His success really started when he got proactive with his career, sending a remix of Dan Thomas's "This Year" to Skrillex directly. Sonny Moore, the man behind Skrillex, contacted Zedd asking permission to use the song at his show that night. The relationship grew, eventually leading to an opening spot for Zedd on the Skrillex tour. From there, Zedd scored a deal with Interscope, and released his successful album, Clarity.
So how did Zedd go from a rock band in Germany to becoming an internationally successful DJ and producer? Of course there were a lot of factors affecting his rise to fame, but let's look at a few of the main ones that you can apply to your own music career.