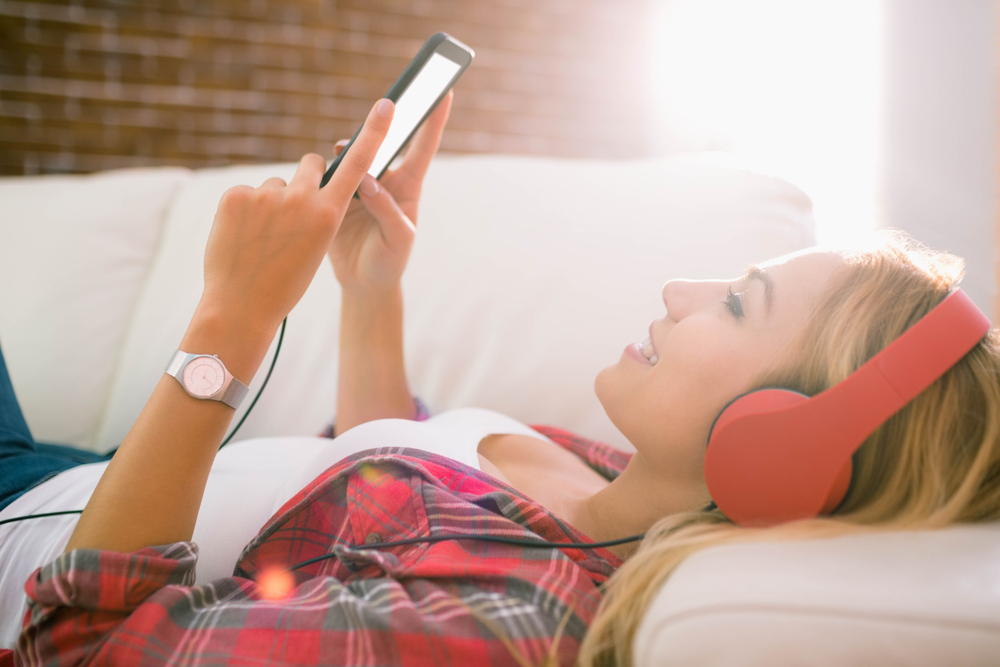 Image via Shutterstock
Social media has taken over as the primary form of marketing in almost every field, but that doesn't mean that email is useless. In fact, a smart artist utilizes everything they have, and a healthy mix of social and email may be the recipe you need to reach your most ardent followers just as frequently as you should be.
But what emails should you send to those who love your work, what should they focus on, and how often should they go out? There is no exact science to perfecting the newsletter game, and you'll have to play around with everything for a while until you figure out what your fans love, but there are some general suggestions you can follow if you're just getting started and you're ramping up your email marketing.
Here are the four types of emails you should be sending your fans regularly.
1. General newsletters
First and foremost, every musician should send regular emails to their fans that keep them up to date with what's going on and what's new in their world. As an artist, you need to stay in touch with those who have signed up for your newsletter, because these are the people who are primarily going to keep your bills paid. If someone identifies themselves as a true fan by handing over their email, you have to make sure you don't miss that opportunity!
There is an art to mastering newsletters, and you'll find that you learn and grow and become better at them the more you tinker and edit and practice.
I will suggest that you email your fanbase at least once a month with a succinct but fleshed out message that tells them where you're playing, what music is out now and how they can listen, and anything else they may need to know. Don't overload their inbox or you'll lose them, but if you don't say hi regularly, they may forget about you.
[7 Ways to Make Your Band's Newsletter More Visually Appealing]
2. Announcements
In addition to your usual newsletter, feel free to send out announcements about anything big you have on the horizon. That may be a tour, a new single, a music video, or maybe a full album —whatever it is, just make sure it's truly noteworthy.
Since you want to keep the number of messages you send out into the world to a minimum, you'll only want to announce something major. That way, when fans receive your email, they'll know it's important.
3. Reminders
Reminder emails should be pushed to the public far less frequently than announcements, but if the timing is right and it's really important, you can follow up with a second message to make sure everyone saw whatever was revealed in your announcement.
If, for example, you are about to launch a tour you've already announced, time the post to go out a day or so in advance. That will give people a nudge to buy tickets, and as long as the initial message wasn't too recent, it won't feel too heavy-handed on your part.
Don't remind people that a new remix has arrived or that you have a new T-shirt available, but do remind fans that your new album has finally dropped, as they may have forgotten the date when you gave it to them a few weeks prior. You may feel that everything is worthy of an email, but put yourself in their shoes before you hit send.
4. Merch specials
Just like reminder emails, specials should be, well, special. Since you make a fair amount of your money as a musician from merchandise sales, you don't want to discount everything too much or too often, but there are times when cutting the price and telling your followers is a good idea.
If you're trying to clear out old items and you've slashed what it will cost them, or perhaps if the holidays are approaching, make sure they know they can get a great deal in your online store. Sure, sales may be a bummer for you in one respect, but they may end up bringing in more money than you lose by offering items up for a lower sticker price.
Next up: Get More Newsletter Subscribers with These 3 Opt-Ins (That Aren't Free Downloads)
Hugh McIntyre is a freelance pop music journalist in NYC by way of Boston. He has written for Billboard, The Hollywood Reporter, and MTV, as well as various magazines and blogs around the world. He is also the founder and editor-in-chief of the blog Pop! Bang! Boom! which is dedicated to the genre of pop in all of its glory.