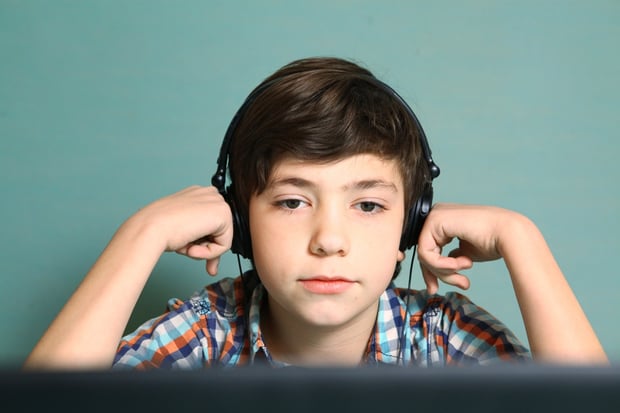 Image via Shutterstock
Ever feel like your email list is growing at a snail's pace? Are you getting people to sign up, but they're unsubscribing just as fast?
The trick to a healthy, engaged, and growing email list is to clearly identify your ideal audience and provide them with quality content. Keep in mind, it doesn't always have to be about your music. Allow fans to get to know and love all sides of you, not just your music side. Chances are those fans share similar passions as you, so expand on that.
Once you've decided what content you want to share with your subscribers, give them a reason to join.
The sweet spot for getting consistent subscribers is two-fold:
Provide a brief explanation above the subscription form on your site letting them know what they can expect after joining and how often (i.e., monthly inspiration and lessons learned, weekly stories from the road, quarterly contests, giveaways, etc.).
Immediately deliver something of value to them for joining along with a personal note, a reminder of what they can expect moving forward, and where else they can connect with you.
But what is that stand-alone content that will deliver immediate value to your new subscribers? What if you don't have a new song you're promoting?
Even if you do have a song to promote, think about it from your audience's perspective; offering a free song to "warm leads" (a.k.a., people who have already interacted with you) is one thing, but offering it to "cold leads" (people who came across your website/sign up form without knowing anything about you first) can feel promo-y and fall on deaf ears.
Below are three ideas you can build off of to find your perfect opt-in and attract your ideal audience. Remember to focus on the other interests you're passionate about that you believe your audience shares.
1. A video teaching a skill set
Is your audience comprised of other musicians or producers? Recording a five-to-10-minute video about best practices for setting up a live-stream performance or mixing vocals can teach your audience something new, as well as establishing yourself as an authority figure with a specialized skill set.
Pro tip: If successful, consider building it into a larger video course for an additional stream of income.
2. A checklist or list of recommendations
If a large percentage of your audience is passionate about tattoos, create a checklist for how to vet a reputable tattoo parlor or a list of recommendations for tattoo-related resources (trade magazines, top parlors, favorite Instagram accounts, etc.) could be helpful and interesting for new subscribers. That kind of content also gives them a glimpse of what they can expect from you outside of your music.
Pro tip: Include photos of your own tattoos in the document.
3. A link to an exclusive playlist
What better way to connect with your audience than bonding over a passion you already know you share – music? Let your audience get to know you by sharing a link to a YouTube or Spotify playlist of artists who inspired your latest tracks. Encourage them to share it with their friends (bringing more eyes to your YouTube/Spotify page) and comment with songs they would add to it.
Pro tip: Make your latest track the last selection and include a link to where your fans can purchase it within the description of the playlist.
At the end of the day, it's about taking time to think outside the box. Think about those side passions that you and your audience share. How can one of these shared interests fit within your brand's message? When you cross immediate value with a clear message, you've got a formula for attracting the right audience in droves.
What will your new opt-in be? Brainstorm and let us know what you come up with in the comments!
Next up:
Suzanne Paulinski is a mindset coach and founder of The Rock/Star Advocate. She helps music industry professionals gain confidence and clarity in their goals with a healthy work/life balance. Her book,The Rock/Star Life Planner is now available on Amazon.