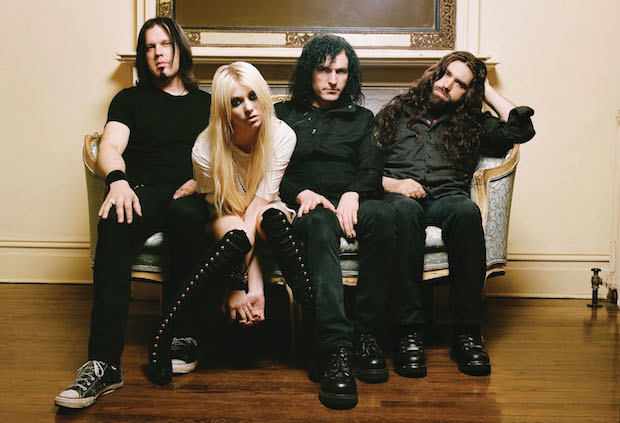 Do you have a winning band publicity photo? (Image via theloquitur.com)
You just received your finished masters, and you can't wait to share your masterpiece with the world. You upload it to Bandcamp, and then begin typing your Facebook and Twitter status updates telling all your fans and followers to check it out. If that scenario sounds familiar, you may just be limiting your band's success.
There are five things you need before you even think about starting your music PR campaign, and they're the same things we look for from the bands we represent at Green Light Go to maximize each campaign's success.
1. Write a strong bio
If your current bio starts with, "[Insert band name here] is the most unique rock band out there," you most likely need to put together a new bio. The same goes if your bio is a checklist of all your achievements. While those types of bios are important for booking purposes, media will want to see one of two things: a great story and/or great, non-hypey musical descriptions that create an image of what you sound like. As a general rule, hipster indie blogs tend to prefer strong music descriptions while more traditional outlets prefer a great story. Want a winning combo? Integrate both elements into your bio.
[5 Tips for Describing Your Sound if You're Trying to Get Press]
2. Take a stellar publicity photo
I've preached the importance of great publicity photos ad nauseam, but that's just how important they are. This is the first impression of the band, and the photos you choose to send out tell the media how important is to you to achieve success. If there is one area you should invest in, this is it. Find a photographer who can tell your band's story through a great image.
3. Begin your campaign 16 weeks in advance of your release date
Media is more inundated and underpaid than it's ever been, so you need to start promoting your release 16 weeks in advance not only to meet media deadlines, but also to have time to build awareness due to an insane demand for press contacts' time.
[Ask a Publicist: What Does an Album Campaign Timeline Look Like?]
4. Increase your following and engagement on social networks
Key tastemakers may want to know you have a following that could potentially turn into new readers if you were written about. So it's important to put the energy into your social networks to increase your following, likes, favorites, and retweets.
5. Take advantage of external drivers
It's all about the music – or as you've learned from the four preceding steps, it isn't. Your music, photos, bio, and social networks can only take you so far. You should be looking at other reasons why media should care about your band enough to feel like you're ready for the next level. This can be done by aligning with a blog or a friendly DJ to remix a track, covering a song by a band who's currently in the news, playing shows with established bands, or playing a major music festival.
Janelle Rogers began her 20 year music industry career working for SXSW Music and Media Conference. She then went on to work for BMG Distribution for 10 years in the alternative music department where she championed bands like Kings of Leon, Ray LaMontagne, The Strokes, Belle & Sebastian, and The White Stripes. In 2002 she launched Green Light Go Music PR as a haven of honesty, integrity, and passion for underrepresented artists and labels. She has since been named Mentor of the Year by the University of Michigan, Dearborn, appeared as a panelist at NXNE, and been an official SXSW mentor.