We're less than two weeks away from SXSW 2014, and we're super excited to be working with JanSport and Magisto this year to bring you one awesome Austin party!
12 fantastic bands from around the world will be playing the Sonicbids Official SXSW Party at Maggie Mae's on 6th Street. Our party starts a bit early because we're giving you six straight hours of non-stop jams, so mark your calendar for 11:30 a.m. on March 14, 2014 and RSVP here! Come enjoy FREE food and drinks, sunshine, and -- of course -- those sweet jams all day long.

We want to thank The Planetary Group, Magisto, JanSport, and all of our artists for joining in on the Battle of the Bands competitions this year. Here's a preview of what we have in store for you -- check back here in the coming weeks for more on these bands!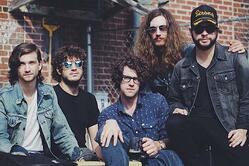 Death On Two Wheels' latest material is a more focused vision of what the band has come to be known for: its raw, energy-filled live shows. Less twang, more bang is the approach this fivesome brings to their shows. Death On Two Wheels has played festivals such as Bamboozle, Forecastle, and Shaky Knees, and they've shared the stage with Social Distortion, Lucero, Against Me!, Foxy Shazam, Manchester Orchestra, Jim James, Frank Turner, and Butch Walker.


JanSport's Battle of the Bands Winner: White Like Fire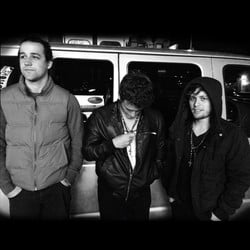 White Like Fire has sold out shows with Oberhofer, All Time Low, The Stone Foxes, Jason Stollsteimer of the Von Bondies, and showcased at CMJ Week 2013. Press and radio have compared them to fun., The Killers, Phoenix, and Two Door Cinema Club. We welcome the boys from Pittsburgh to the party!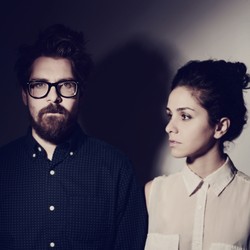 Cultfever's debut album exploded onto the indie pop scene in 2012, earning praise from Stereogum, the Guardian and MTV Soundtracks. In 2013, the duo released Animals, and they're now back in the studio preparing for the release of their second full-length album. Get ready to hear some indie pop with slivers of trip-hop, shoegaze, and weirder post-punk and psychedelic rock influences.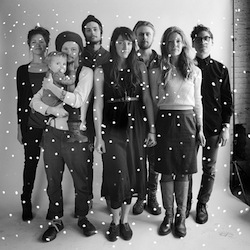 Originating in 2008 as a two-piece band, the group has grown and matured into a seven-piece community of friends and musicians. Oboe, violin, guitars, accordion, percussion, piano, keys, and vocals cooperate to create complex harmonies, layered melodies, and driving rhythms. The careful orchestration and intentional instrumentation will speak to your soul.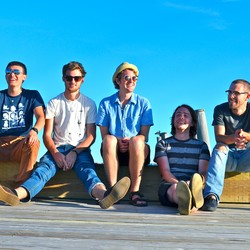 Combining the soul of folk music with the foresight of today's most innovative indie rock, Friendly People creates a brand new refreshing blend. After the release of their debut album Shake in December 2012, Friendly People has brought their energetic live set to venues and festivals all across the country.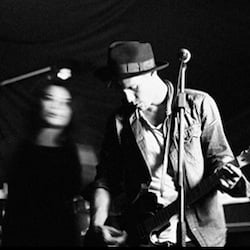 Australian-based indie outfit MT WARNING (named after Mount Warning, the first area to witness the sunrise each day in Australia) describes their genre as "soundtrack/storytelling." This intriguing genre nods to frontman Mikey Bee's prolific friendship with filmmaker Taylor Steele, who attended a solo show of Bee's before the two delved into undiscovered musical/cinematic territory together.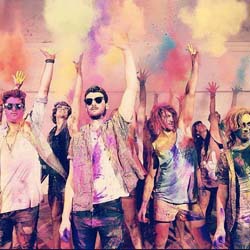 The Griswolds were picked up by hundreds of blogs around the globe and supported popular bands such as Django Django, Last Dinosaurs, and San Cisco after posting their first track, "Mississippi," online. After success touring in their native Australia, the band made their first live appearance in New York City in May 2013 at Brooklyn Bowl. Get ready for the chameleons of pop and the beating drums of euphoria.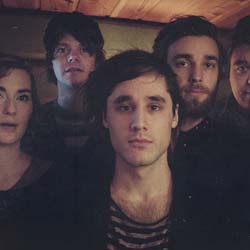 Team Me is an indie band with richly orchestrated music and unique live shows. They've played events such as The Great Escape in Brighton, Club NME in London, Spot festival in Denmark and numerous festivals in Norway.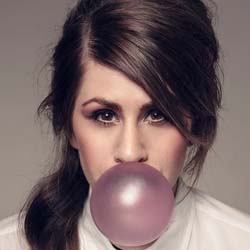 Melbourne native Gossling combines plucked harps, guitar climaxes, and retro, European disco. Gossling's mesmerizing sound can be heard on her debut album, Harvest Of Gold.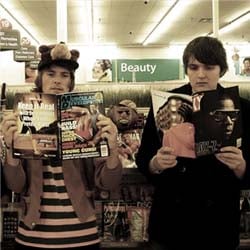 Miniature Tigers'' sound was forged in the bedroom of frontman Charlie Brand, only to quickly outgrow the space. Now signed to Modern Art Records, the band has mde fans in their native Phoenix with indie pop arrangements and deeply personal, yet playful, lyrics.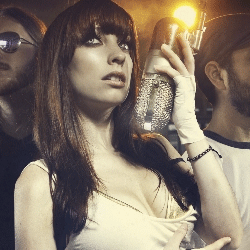 Sister Sparrow & The Dirty Birds is an eight-piece powerhouse that puts a modern spin on classic soul. The band is led by Arleigh Kincheloe, whose astoundingly powerful voice and sly demeanor make for a spellbinding presence onstage. She is backed by the mighty force of The Dirty Birds, a flock of seven men who masterfully lay down thundering grooves and soaring melodies.