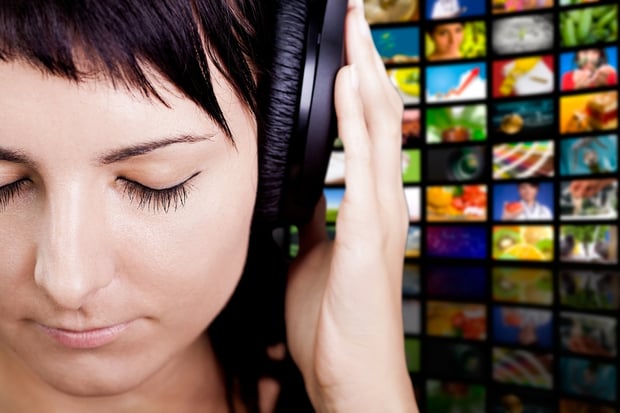 Image via Shutterstock
The timeline for publicity, which now includes parsing out digital content that supports an album release, is more malleable than ever, especially in 2016. It used to be three to four months of setup time for long-lead outlets, and a shorter time frame for short leads. Pre-album press leads into the cycle, which leads into tour press, which leads into the wrap-up, and "out of the box" falls somewhere in between or even after the campaign closes.
But now, in the era of leaks and the ever-growing digital space, publicists and bands can play with the timeline and accept a much more flexible range of dates for parsing out content, delivering music for review, consideration, and more.
You also have to think in terms of a full album cycle, which goes beyond the first month or two after release date. You have to keep fickle fans interested for a long time, and there's a decent template you can employ (and amend) for doing just that. It involves creation of content, since content is king.
Granted, you may not have the budget or resources at first, but you'll get there. If not, you'll just have to get super creative. Luckily for you, you're a musician, and creativity is in your DNA.
Step 1: identify your targets
You and your team have to identify your targets in three waves. Who are your cores, or your "ham and eggers?" That is, your go-to outlets whose support you know can count on and whose coverage you seek, need, want, and will likely get.
Then you have to comprise a list of "new" targets; that is, press you've yet to secure and want to shoot for. You can aim high, but with the realization that it may be unreachable at first, at least for now. Every band's list of "new" targets will vary based on where said band is in their career and what their press kit looks like.
[4 Simple Steps to Creating a Killer Press List]
Lastly, you have to come up with a list of press you won't or no longer do. This can be as simple as press outlets you've done for a long time, or press topics you feel you can't say anything fresh about, or topics that are off limits and that you have no desire to discuss.
Once you have a good idea of which media outlets fall into which category, you can start to consider who gets what and when, and you can also think about who to provide exclusive or bespoke content to. (Yes, you should already be thinking about who you want to offer special content to!)
Step 2: service your music
You have to decide who you're servicing with music and when. That can be done in waves as well. You service long leads ASAP and short leads with some variation. You want those national, glossy press features or reviews to land a few weeks prior to album release, so fans can learn and read about you! You want those online reviews to land close to release, so they remind plugged-in fans that you've gotten an album dropping.
However, you have to make sure that all outlets remain informed and in receipt of all news and information. It's the actual music servicing timeline that's something to consider and determine according to your goals. If sales and leaks are of lower priority and aren't a major concern, then whenever is clever.
Step 3: parse out your content
Parsing out premiere and advance content leading into release is important. It gives fans and music listeners a taste of what to expect and something to get excited about. But it doesn't end with your album release date. You can create lyric videos, videos, and behind-the-scenes stuff for later use.
It's best to premiere songs before the album is widely available, and then try and slot official videos for later in the campaign so you don't peter out. You can also do a fun lyric video so you have a further audiovisual aid to offer a media partner. Imagine if you have forward momentum and blow your load too soon? You can avoid that by always thinking about more content... without overdoing it. You have to make viable, relevant pieces.
Step 4: keep up post-release buzz
This is the most important thing to think of. You do not want to be solely beholden to a release date and first week, then die out from there. You absolutely have to time a bunch of press around release dates, but it doesn't have to be everything at that time and then... nothing.
A successful campaign is a sustained campaign, including post-release touring, accompanying tour press, and more content, content, content. Having additional content is essential to keeping your name out there, and it's fairly easy to create and supply said content to an outlet to host.
You can film song play-throughs, behind-the-scenes clips, or launch a series where you interview fans on the street or other bands, and then come up with clever ways to share with outlets so you can extend the life of the campaign.
Amy Sciarretto has 20 years of print and online bylines, from Kerrang to Spin.com to Revolver to Bustle, covering music, beauty, and fashion. After 12 years doing radio and publicity at Roadrunner Records, she now fronts Atom Splitter PR, her own boutique PR firm, which has over 30 clients. She also is active in animal charity and rescue.