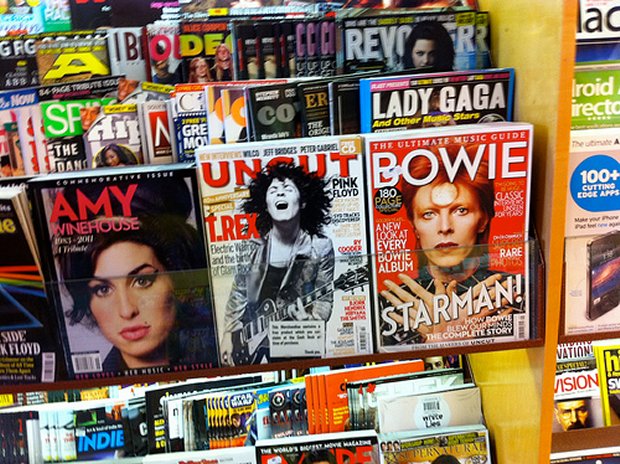 Image via uk.music-jobs.com
When I built my first press list, I put every small town paper on there, including journalists who covered genres we would never consider promoting. Since then, I've created press lists with 500 media contacts and ones with as few as 50. One thing I've learned is that your results with a small, highly targeted, and individualized list are just as great as one that has every media contact under the sun. I've never believed in the "throw it at the wall and see if it sticks" approach. It's an inconsiderate use of time for everyone involved: the journalist, publicist, and band members. Today at Green Light Go Publicity, we ask ourselves these four questions before adding a new outlet to our press list.
1. Does the outlet currently cover bands at the level of the artist we represent?
This is the first question we ask before adding someone to a press list. Bands often want magazines like Rolling Stone on their list, but there aren't any current coverage opportunities for an emerging band. Huge publications' focus is on the big-name artists, so to place the outlet on an up-and-coming band's list would simply erode trust with the media outlet and the artist we represent, who's left with an expectation that can't be delivered. We also have to ask ourselves how recently an outlet has covered an emerging artist, because media or a specific writer may change objectives over time. Going back to the case of Rolling Stone, it once had a "Daily Download" column that was great for emerging artists, but it was eliminated in late 2013, so going after that opportunity would be pointless.
2. Does it cover the band's genre?
Once we've determined if an outlet currently covers unknown or emerging bands, we'll look to see whether it covers the genre as well. About 90 percent of the bands who come to us want to see a review in Pitchfork. The reality is that 99 percent of the bands we represent are simply too palatable for the emerging artists Pitchfork is covering these days, which is metal and experimental noise rock. Yes, there are opportunities for great melodic indie rock, but by and large, those bands are already established, so if we've determined what level of artist the publication covers (step one) correctly, we'll know whether it's a good match.
3. Does it cover what you're trying to promote?
Let's say we're working on an EP release for an artist. We're typically promoting one single MP3 and the EP release. We need to make sure we're adding people to the list who specifically cover EP releases and MP3s in some way. If we were to add contacts who only cover album releases or videos we wouldn't see coverage no matter how hard we try, because they simply don't offer that opportunity.
4. Can we piggyback off of similar artists or find additional angles?
As we further fine-tune the list, we take a look at similar bands to which our band has been compared or who we believe could interest the contact based on what he or she has covered in the past. We then go back through to make sure he or she also writes about unknown artists and the type of release or event we're trying to promote.



If we create a highly targeted press list in the beginning, it allows the rest of the campaign to go smoothly. We maintain the media contact's trust, we meet the artist's expectations, and we focus our efforts on what truly matters and achieves results. And, that is what I call a win-win-win.




Janelle Rogers launched Green Light Go Music PR in 2002 as a haven of honesty, integrity, and passion for underrepresented artists and labels. Janelle began her 20-year music industry career working for SXSW and went on to work for BMG Distribution for 10 years in the alternative music department, where she championed bands such as Kings of Leon, Ray LaMontagne, The Strokes, Belle & Sebastian, and The White Stripes. She has since been named Mentor of the Year by the University of Michigan, appeared as a panelist at NXNE, and been an official SXSW mentor.