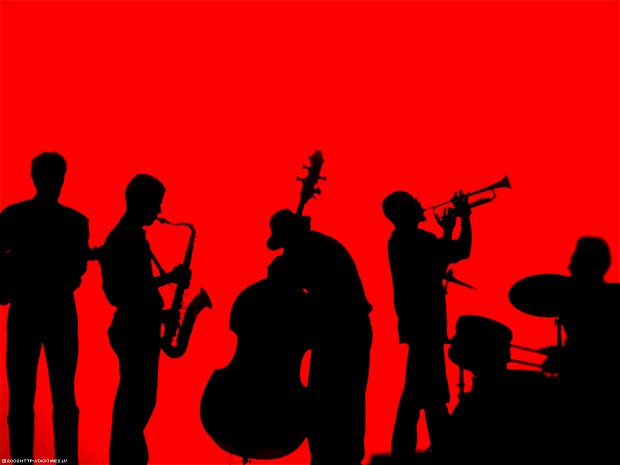 Image via bobgillis.wordpress.com
Auditioning a new member for your band can be overwhelming when you're not exactly sure how to approach it in the most productive way. Ineffective auditions are a waste of time, because you can end up with a new band member who really isn't the right fit. Rather than having to go through the process over and over again and being disappointed in the results, use these tips to ensure that it's nothing but smooth sailing.
Learn their background
One of the most important pieces of knowledge prior to the audition taking place is learning the auditionees' backgrounds. How long have they been playing? Have they ever been in a band before? Are they currently in any other bands? Do they have professional gear? Do they have transportation? Do they have a practice space? These are some of the questions you should ask before you even set up an audition date. You'll be able to judge from their answers if it would be a good fit.
Carefully select audition materials
If your band has been together for a while, you likely have loads of material. Rather than asking the potential new member to learn all your songs from listening to your CD (seriously, this happens), give them a few chord charts or lead sheets of various songs. (If your band members don't normally use chord charts, this would be a great opportunity to write some.) Choosing three to four varying songs will show you how adaptable the player is. It's important to make sure you give the auditionees time to learn the songs; a week is generally sufficient. If they don't feel prepared in that amount of time, either give them a few more days, or if this is considerably longer than it takes your band to learn new songs, the player may not be a good fit.
Work out the logistics
Once you've given the material to those auditioning, you should set up a timeline for the audition rounds (otherwise the process could drag on forever!). Decide if you want to have multiple people audition on one day, or if you'd like to spread it out. Obviously, designating one day for auditions will be a quicker process, but if that doesn't work for everyone's schedule, spreading it out over a few days works as well.
Take notes
During the audition, grab a journal and write down certain things you loved about the auditionees' playing, or perhaps things that negatively stood out. When you and your fellow band members are discussing how the auditions went, use the comments you've written to remind yourselves of who stood out. If there are certain important categories that you want to be sure to compare notes on (such as stage presence, technical proficiency, improvisation skills, etc.), discuss them with your bandmates beforehand to ensure that you all pay special attention to those aspects of the audition. You could even try using a 1-5 rating system for each category to help your band come to a collective decision more quickly. This journal will come in handy in the future if you ever need to audition someone again or call in a substitute.
Have a callback and trial period
When you've decided on one or two players who would be a good fit, have a callback and see if you still feel the same. After your decision is made, have your new bandmate learn more of your material and plan to do a show in the next month to see how well the new member fits in a live setting. If for whatever reason it turns out to not be a good fit, you can refer back to the notes you took on the other players who auditioned and see if they'd be a better fit live.
Have any other tips for auditioning a new bandmate? Leave them in the comments below!
Kathleen Parrish is a singer and songwriter from Seattle, WA. While she specializes in lyrics, she enjoys writing short stories, poetry, and journalism. For more information, please visit www.kathleenparrish.com.