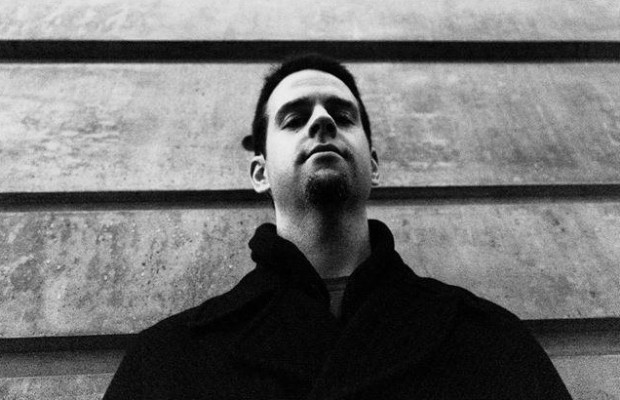 James Moore. (Photo by Ryan Donnelly)
This article originally appeared on Performer Magazine.
Free music online can either spread like wildfire or sink like a stone. It largely depends on the work put into promotional efforts. Many bands post their album for free and think, "I'm done! Our album is free and available, and who wouldn't want a free album?"
Well, first of all, those who don't know about it. If you want to generate those downloads, you'll have to put the hours in spreading the word. Artists who obsess over where their next 99 cents is going to come from (will it be Aunt Jackie or possibly your friend Dave?) may be unaware of this, but there's a major underground support network for artists who release free music. Much of this promotion machine is completely unavailable to artists who don't give up the goods, so to speak.
The Free Music Archive
At the top of the free music heap is the Free Music Archive. The FMA describes itself as "an interactive library of high-quality, legal audio downloads." Directed by renowned freeform radio station WFMU and featuring a host of influential curators such as KEXP, KBOO, and CASH Music, the Free Music Archive has been featured in just about every major publication, and the artists they choose to cover get serious word-of-mouth. All songs within the FMA are shared through some sort of Creative Commons license, allowing them to be spread further through podcasts, MP3 blogs, and other means. Many artists provide easy ways to connect with them for further permissions such as remixes, video use, or commercial use.
How do artists get their music considered? Visit www.freemusicarchive.org/contact for more information. The typical method is to email artists@freemusicarchive.org with the URL of the music you'd like to share, and if there's a particular FMA curator who may enjoy your work. If you have trouble hearing back, don't worry. Just try another method. Why not contact the curators directly and personally? Keep track meticulously and follow up.
Music blogs and torrent sites
There are also thousands of free music blogs on Blogger.com and Blogspot.com that post free albums after receiving permission from the artist or record label representative to post the .zip file/album link. Now there's an idea. Most people are unaware of this, but many independent record labels will release an album and promote it through iTunes and physical record stores, while also promoting heavily to the underground market by spreading their own .zip files and torrents to the appropriate channels.
This is smart because, although I hate to be the bearer of bad news, the people who steal your music weren't potential buyers anyway. Why not provide content to allow your music to spread like the latest drug on the underground market? Free music should be provided to major torrent sites, like Bittorrent, Isohunt, and The Pirate Bay.
How to find the right websites
To cover ground on Blogger and Blogspot, it can be trickier. It's going to take some serious digging. I recommend strapping yourself to a chair in front of your computer and searching terms like "free music downloads" along with "rock," "post-rock," "hip-hop," or whatever your chosen genre is, and then adding site:blogspot.com or site:blogger.com to the search. You can do this under Google's regular web search and also under its blog search, which I've found to be highly useful as well.
When you find a great site that suits your genre, this is where the fun begins. You're about to go off on a tangent, because Google is not your only friend. Blogrolls are your friends, and very close ones at that! The first thing you want to do when finding a new blogs is check to see if your music fits, and then find the contact section. Once you've contacted the webmaster with your music pitch, scroll down on their website to see the wealth of resources contained in the blogroll. Usually this will contain a series of other blogs catering to the same genre or genres of music, each with their own blogroll leading to more and more quality websites. Even if a blog has a small following, it's still worth contacting. Don't judge blogs simply on their Google followers or Facebook fans.
Many frequenters of blogs don't sign up in any way. They simply take advantage of the content offered.
This is really a topic that could warrant a full book in itself, but the main intention here is to open your eyes to the underground market not usually mentioned in music marketing guides and inspire you to start exploring. Experiment with different search terms until you're confident that you've looked under every stone that may have a free music blog servicing your genre underneath.
Check out the Music List's blog directory along with Mashable's resource guide. And for more tips on contacting bloggers, take a look at our "Ask a Music Journalist" series for tips, strategies, email templates, and more!
James Moore runs Independent Music Promotions, a DIY music PR company working exclusively with "music with depth" worldwide. He is the author of the Your Band Is A Virus book series.