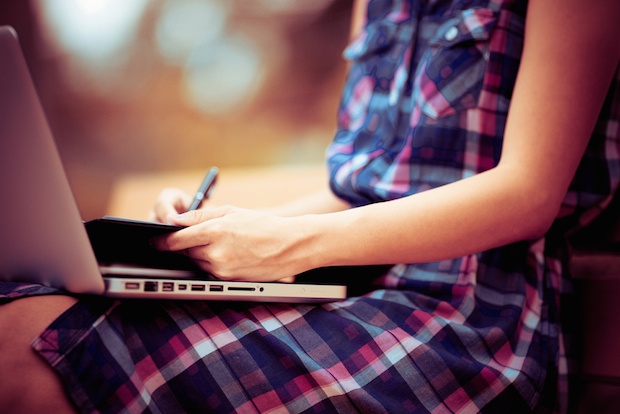 Image via Shutterstock
Record labels and publishers can be uneasy about receiving demos for various legal reasons, especially when presented with unsolicited recordings. They may worry about copyright ownership and administration details, which is why many record labels reject unsolicited demos as a standard practice. Though it's always better to start with a foot in the door whenever you can, making it easier for industry people to take action if they like your music can boost your chances of getting a call back. Here's how to convey that you're a serious and professional musician through your demo.
Clarify ownership
Make it clear who owns the song and who owns the recording, making sure to include information about all owners. (Remember that with a recording, there are actually two copyrights: one for the underlying song, and one for the recording itself. More on that here.)
If supporting musicians play a role in developing a new song, such as providing ideas for the melody or suggestions for lyrics, they may unintentionally become owners of the song. If there is any question about whether a drummer or backup musician has ownership, you need to clarify this before sending in the demo. It's a good idea to get all musicians to sign a contract transferring ownership of the copyright created during recording to you or to the band before making a recording, to avoid the complications of split ownership.
[Who Owns Your Songs? A Guide to Publishing Split Sheets]
If you or one of the other creators have ever had a record deal or publishing deal, read the contracts carefully to find out whether the song you were sending in on the demo is owned by you, or by company you've had a contract with. Even when you think the work you're creating has nothing to do with a past or existing contract, these contracts can sometimes have terms that include a transfer of ownership in the copyright of all the work you create, including your personal work. So read your contracts carefully, and make sure to consult an attorney if you have questions.
The bottom line is that the complexities of split ownership can be a deterrent, but if you can prove that all the people with ownership interest in the song/recording are on board with the potential deal, then the royalties and contracts will be simpler to sort out, and your song may become more appealing to the decision-makers listening to your demo.
Build yourself up
If you've had any previous sync licensing deals, record deals, or publishing deals, this information may make your demo more appealing to a new listener. If your work has already been proven successful, and you have proven to be reliable, then the risk for the decision-maker is smaller than if they were to use the song of someone who's completely unknown.
Include information about relevant work/life accomplishments ,such as where you went to school (especially if you went to school for music), any big festivals you've played in, or prominent artists you've worked with. Do not provide a list of every grade school choir concert you were ever a part of; instead, highlight the accomplishments that will be especially relevant to the person/company you're contacting.
If you know anyone in your network who is connected to the person who will be listening to your demo, see if your contact can put in a good word for you – or better yet, if they can pass along your demo personally. Personal relationships do much more to advance your work than any piece of paper you could include.
Keep it short and sweet
People are busy, so do not send a lengthy packet of information with your demo, because it will most likely not be read. Make sure all the information you send along is presented in a neat, concise, and easy-to-read format. Above all, make it as easy as possible for the decision-maker to take action if they like your song by including your contact information in a prominent place, such as at the beginning of your letter/email.
Information to include with your demo
Your contact information

A very brief description of how you came up with the song, including any sources of inspiration (especially if those sources may be protected by copyright or trademark)

A list of all the people included in the creation of the song, including lyricists and songwriters, with basic contact information for each person

Copies of contracts transferring copyright ownership of the song to you or your business/band

A brief list of your previous deals, if any

A brief list of relevant work/life accomplishments (as described above)
Jamie Davis-Ponce is a professional musician and graduate of Northeastern University's Master of Music Industry Leadership program with a concentration in entrepreneurship. She has been a music lecturer at Ithaca College, and is deeply involved in Boston-area arts and music organizations, having worked with ArtsBoston and held internships at Handel & Haydn Society and Boston Symphony Orchestra. Jamie is currently an administrator in the Professional Performance Division at Berklee College of Music. You can view more of her writing on her blog on Music, Business, and Creativity.