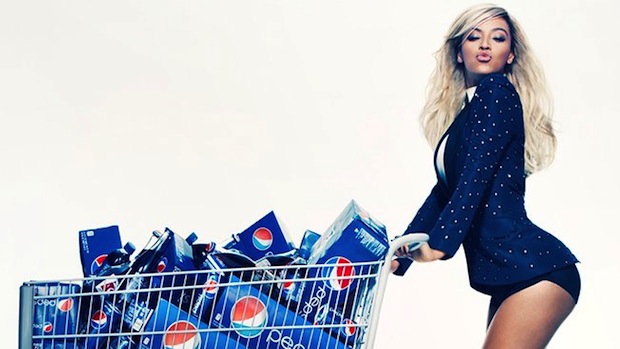 Image via Adweek

Sponsorships, or aligning your music with a brand, are getting more and more prominent in the music industry. If you've ever been to a concert or festival, you've no doubt seen big brand names plastered across stage banners, offering their products or services to music fans. But, contrary to popular belief, you don't need to be a huge artist or even play at big-time festivals like Coachella to get sponsors. In the last article, we looked at some strategies for finding potential sponsors. Now that you've identified some companies, we'll go through some of the key deal points you should be looking for.
It's not just about the money
The first thing to remember about sponsorship deals is that it's not all monetary. This is especially true for indie artists in the early stages of their career. It's really about building a mutually beneficial relationship. One that is built solely on money is not going to last long, and your fans may get the impression that you're selling out. Instead, you need to make sure your ideals align with those of the company. Think about it: If you play acoustic folk music, would it make any sense to be sponsored by Red Bull or Mountain Dew, two companies that align themselves with extremism and skate culture
Make your pitch
Once you know which company you want to target, the next step is to make your initial pitch. You'll want to email or call someone in the company involved with marketing and briefly tell them why they should work with you. Make this first pitch mostly about them. If you play chill, beachy music, you could work with your local surf shop to design and create merch. You could tell the surf shop owner that your fans are mostly local teens who spend most of their time hanging out at the beach and surfing. In other words, they are the exact target demographic of the surf shop. Remember, you're going to be initiating these sponsorship conversations, so just saying "we want you to give us money" gives them no incentive to follow up. This isn't charity, it's sponsorship.
What can you do for them?
Once you set up a call or meeting, you can get into the more specific points. In this case, you would tell the surf shop owner that you'll be selling their shirts at all your shows, linking to his site on social media, wearing his clothing in your music videos, and you could even play a gig at his shop to bring in customers. Companies seek out sponsorship deals with musicians because music is something we all connect to on a very deep level. It's a chance to get their product or service in front of an audience in a more authentic way.
What can they do for you?
Next you'll move on to discussing what they can do for you. The obvious choice is financial aid. This could be in the form of tour support, paying for or giving you a discount on merch or gear, or financially contributing to your next album. In the case of the surf shop, you could get cheaper or free merchandise to sell. Other companies, like Converse, actually let artists record for free in their Rubber Tracks studio in New York. Again, it doesn't need to be entirely monetary. Sometimes placement on a company's website, YouTube channel, or social media can be extremely valuable too.

Once you have a sponsorship deal set up, it's important to remember to continue nurturing the relationship. Follow up with the company and make sure everything is looking good from their end and brainstorm new ideas for creative ways to work together.

The New Artist Model is an online music business school for independent musicians, performers, recording artists, producers, managers and songwriters. Our classes teach essential music business and marketing skills that will take you from creativity to commerce while maximizing your chances for success. Get five free lessons from the New Artist Model online courses when you sign up for our free video training series.