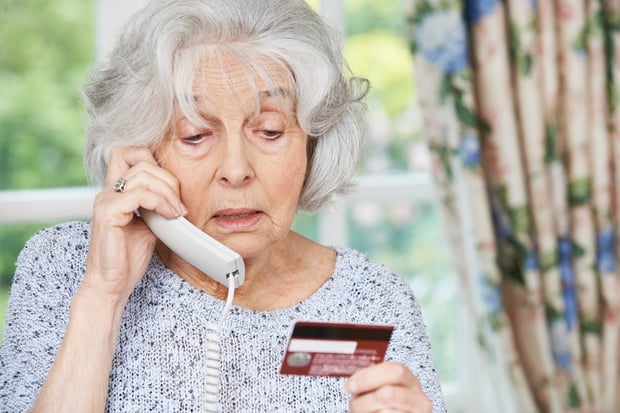 Image via Shutterstock
While there are many reputable companies and organizations in the music industry – in fact, the vast majority are on the up and up – there are a few that like to prey on the unaware. While I can't give specific names (and even if I could, there are likely ones that haven't hit the radar yet), here are three hallmarks to watch out for to know whether or not you're about to get scammed.
1. It's too good to be true
You've never been to Nashville, never even sent off one demo in that direction, and yet, a supposed label contacts you out of the blue and wants to sign you. It may work that way in the movies, but there's pretty much a zero-percent chance of that happening in real life.
You need to be prepared with questions, like "How did you hear about me?" "What genre do you think I fit into?" and "If I sign, what sort of plan would you lay out for my career?" Any legit person is happy to answer reasonable questions like this, and more importantly, will have intelligent and well-thought-out answers.
2. They want money upfront
They're a publishing house and want to record your songs for a substantial fee in order to pitch them; sometimes that fee is in the thousands (a great Nashville demo should cost $1,000 max). Or they're some other professional – say, an agent or manager – who will add you to a roster for a fee.
That's not how the industry works. Publishers, agents, managers, labels, etc. all make money on the back end by taking a percentage of the profits. Nobody asks you to front money.
There are exceptions, however. If you're an indie artist, producers need to be paid by somebody (and that's usually you). Membership fees are legit as well (provided the company associated with them is).
3. Their promises are unrealistic
Nobody in town can promise you a guaranteed number-one hit or a cut with a specific artist (unless you happen to be writing with that artist, then it's a possibility). In fact, the most I've gotten is, "Well, so-and-so is looking. Let me see what I can do." But again, no direct promises, because it just doesn't work that way.
I've heard horror stories of scam artists asking big money to pitch songs and then straight-up lying to the writer that the project was on hold or that the song had been recorded, or that the track was even being pitched at all.
Be sure to ask what someone's track record is: what recent cuts has he or she gotten? What artists/managers/labels does he or she have relationships with? If that person's evasive, that's a red flag.
The exception are "song pluggers" that are legit. These are independent individuals who aren't really publishers but try to get songs placed. Generally speaking, they don't ask for an upfront fee. They're 100 percent above board though, have long track records, and are straightforward and honest about what they can do.
Remember, just because someone has an office on Music Row doesn't necessarily mean that person's legit – it just means he or she can afford it. Always ask questions, and be cautious of anything "too good to be true" or red flags in someone's track record. Don't be afraid to check with places like ASCAP, SESAC, BMI, and the Songwriters Guild. They can often tell you if something sounds right or not.
Next up: 5 Tips Every Artist Must Know Before Signing Their First Record Deal
Daniel Reifsnyder is a Nashville-based, Grammy-nominated songwriter, having started his musical journey at the age of three. In addition to being an accomplished commercial actor, his voice can be heard on The Magic School Bus theme song and in Home Alone 2. Throughout his career, he has had the honor of working with the likes of Michael Jackson and Little Richard among many others. He is a regular contributor to several music-related blogs, including his own.