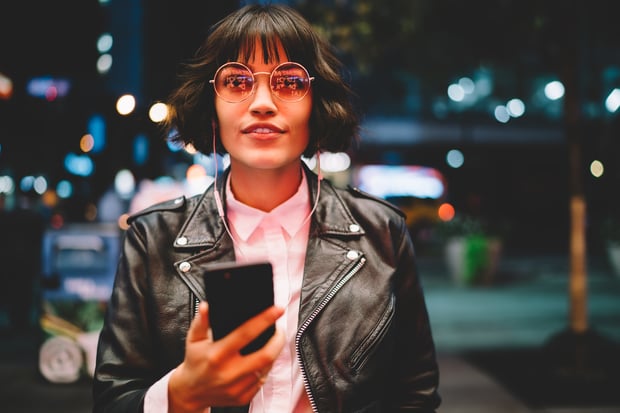 One of the biggest dilemmas that emerging bands face in their careers is deciding when it's the right time to turn over show booking to someone else's (hopefully) capable hands. You may have great musical chops, but when it comes to booking gigs, communication and connections are key. Reaching out to venues is much more than just the copy and paste of a link in an email.
What are the benefits of having a booking agent?
Booking agents act as a sort of spokesperson for the band and can aid in gaining venues' trust. They're there to relay why you deserve to play, especially if you've never played at a particular venue before. A good booking agent likely has a relationship with the venue already, and can communicate well with them. Booking agents are also able to navigate the venue's schedule, which may not always be up to date online.
For Michelle Cable, president and founder of Panache Booking in Brooklyn, New York, booking is just as much about having solid relationships with the bands as with the venues. "At Panache, we really value our close relationships with our bands," she says. "They become part of a family [and] community that we hope to continually strengthen."
How do you know when the timing is right?
"I always prefer a band to have had a little prior experience in booking their own tours, so that… they have a little more insight into what actually goes into the job," Cable explains. "I've discovered it really helps with communication between the artist and agent. I would recommend an agent when you know that you have garnered a following on your own and you now want to expand that to the next level, beyond your immediate friend circle."
Cable believes that if you're striving to get out of your comfort zone and into the next phase of your music career, having a booking agent is crucial. "But it's really important to make sure you have an agent who understands your needs and wants as a band, as every band can be booked differently," she cautions. "You want to make sure it's the right fit, as sometimes the wrong agent can do more damage than good."
It's also worth noting that the timing is right to hire a booking agent when you feel like you can financially afford it as a band. Standard booking agent fees are 10 percent of your guarantee/show income, so if you're only playing locally, it may not be worth it just yet. But if you feel ready to expand to out-of-town shows or even a tour, a good booking agent will make that fee worth every penny.
What should musicians never do when working with a booking agent?
"One of the worst things a band can do is be dishonest about where they are in their career," says Cable. "If you say you sell 500 tickets in Manhattan, but you really only sold 50, that won't allow us to do our job properly."
Another big booking agent turn-off for Cable is bands that don't stay committed to the plan, as agents work six months or more in advance planning tours, festivals and other performances. "A band that continually cancels dates… without valid explanations is a big red flag and can burn bridges."
What can bands do to help their agent book them more shows?
"In addition to being a great musician, being friendly can really get you far. It might surprise you," says Cable. "If a promoter has a good experience with a band, they are way more likely to invite the band back. Even in the midst of thousands of bands [at a festival], it's still a really small community of people all trying to work together. Be nice!"
Booking agents also appreciate when bands actively use their social media pages and Sonicbids profile, as it can really lend a hand in growing their fanbase.
"It's been inspiring [to help] artists grow from small venues like Death by Audio or Mercury Lounge to selling out a venue like Webster Hall, or playing to thousands of people at a festival," says Cable. "When you… help bands build confidence in themselves and make them comfortable as they grow, you really can have a huge impact on their career. It's moments like those that remind me of why I love my job."