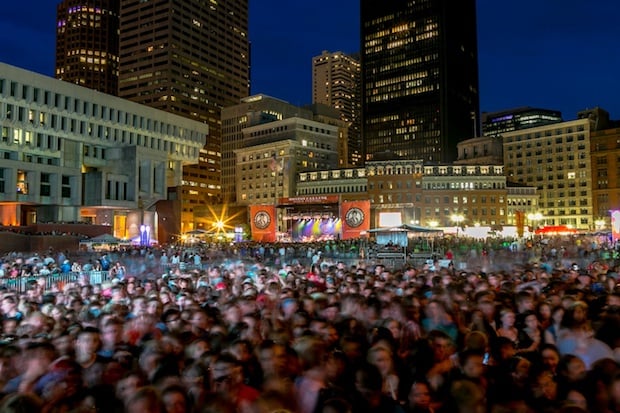 Image courtesy of Mike Snow
Boston Calling Music Festival is reserving one slot for a Sonicbids artist to perform at City Hall Plaza this September, and there's just one day left to apply! The selected act will get to be on the same bill as some of the biggest and best acts in live music, with this fall's headliners including Lorde, The National, The Replacements, Nas x The Roots, Neutral Milk Hotel, Spoon, Childish Gambino, and more.

"It's such a great environment," says Sonia Sturino of The Box Tiger, who was selected to play Boston Calling this past May. "Everybody here has been super, super nice. Every single person we've met has treated us like a real band, which we are, but we're also just the opening act. It's been really cool to hang out and get that feeling."
It's only $10 to apply, so spruce up your EPK and make sure you submit it by tomorrow, August 7, 2014 for your chance to perform for tens of thousands of music fans. Good luck!