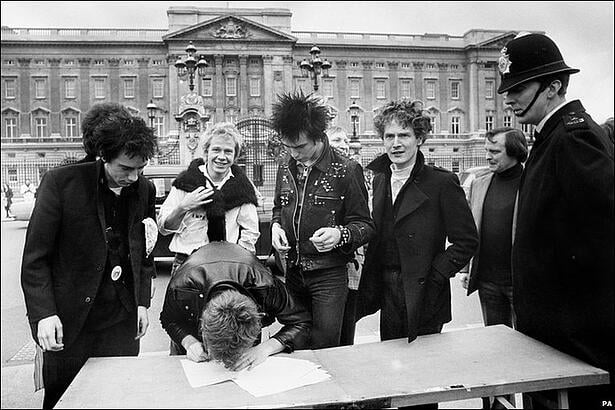 (image source)
Music publishing is arguably the backbone of the music industry, but so few musicians fully understand what exactly it is that music publishers do, how publishing deals work, why it might be a good idea to have one, and most importantly, what the first steps are of getting one. Mark Brown, the Vice President and General Manager of Round Hill Music in Nashville, gives us the lowdown on the most important info songwriters need to know.
Let's start with the basics: what is music publishing, and what do music publishers do?
Broadly, music publishing is a business of ownership, management and exploitation of copyrights and intellectual property. We acquire copyrights by purchasing song catalogs and by signing songwriters to publishing/writing deals. We pitch their songs and initiate collaborations with other songwriters and recording artists, and we guide and manage the careers of songwriters.
What are the most common types of publishing deals, and how do they work?
There are many types of publishing deals, ranging from a very traditional 100 percent of publishing ownership deal (in which the writer and publisher split the earnings 50/50) to various levels of co-publishing deals where the writer retains a percentage of the publishing, all the way to just an administration deal, where the publisher acts as the collection agent and keeps a small percentage for providing that service.
What kind of publishing deal do you recommend songwriters go for (or avoid)?
It depends on where you are in your career, what kind of success you've had, and what your needs are both financially and business wise. But generally, if you're a new songwriter, you can probably expect to receive a low money offer and a request for 100 percent of your publishing. The more successful and established you are, the more money and publishing you can command. If you're super successful, there might be a situation where you don't need the money and want to retain all your publishing, but give up something for the services of pitching, managing and collection – which the publisher may perform for you.
What are the benefits of signing with a music publishing company?
There are many. First of all, we have years of experience and contacts in the music business that will help you accomplish your goals. We are set up to pitch your songs, exploit and track your progress, and collect your money. We also have relationships in place with all the performing rights organizations here in the US as well as in territories around the world, and all the major record companies. These relationships help facilitate your royalty collection. We have administration departments to help keep track of all of the details of your songs' copyright, licenses, registrations, etc. We also have legal and business affairs people who can help with contracts and other legal needs, or in the event of a mistake or a dispute.
What's the most common misconception about having a publishing deal?
I think there is a common misconception that if you sign a publishing deal, you're giving your songs away. You are, in fact, bartering, leveraging or selling some of your interest in the songs, with a myriad of codicils and special circumstances available. But also, in my opinion, you are entering into a partnership with someone who can help you get to places and levels of success far beyond what you could do alone. There is a give and take in the relationship. There is also a risk/reward scenario for both parties.
How should an up-and-coming songwriter go about getting a publishing deal? What are the first steps?
Network. Meet as many people in the music business and the songwriting business as you can. Study. Learn what makes great songs and great songwriters great. Find a mentor and a champion. Find those people who are willing to help you and who believe in you. Find what makes you special and unique, and work on that.
What's your #1 piece of advice for a songwriter who's about to sign with a music publishing company?
Be smart. Do your homework and learn how the business works. Know what you're doing and what kind of deal you're making. And equally as important, sign with someone who gets you and believes in you.
Mark Brown serves as the Vice President and General Manager of Round Hill Music in Nashville, and joins the team from MPR Entertainment Group's publishing arm, Root 49 Music, where he spent three years as Chief Creative Officer. Brown has worked extensively in both publishing and A&R throughout his career, notably spending time within Warner/Chappell's music publishing arm, serving as Creative Director for Universal Music Publishing Group, as well as Senior Director of A&R for Sony Records.