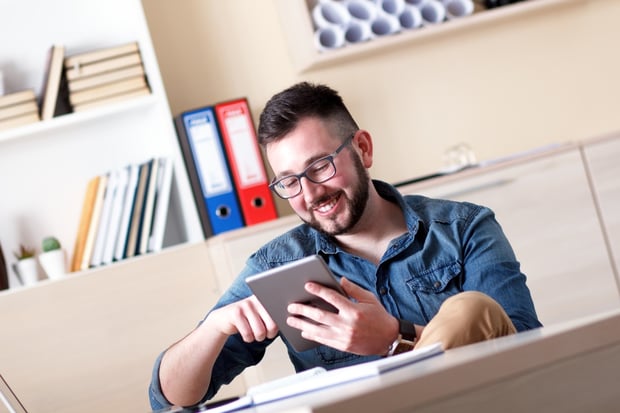 Image via Shutterstock
As an indie musician selling your music, your number-one goal should be to become capable of selling your music and merch right from your own website. For sure, online stores like iTunes are an important part of your product mix, but a website gives you a few added benefits.
For one, you totally control the traffic to your website. You can easily link your fans there from social media, your website, or your emails without requiring them to jump through any hoops. It all ties into a cohesive experience for your fans.
Secondly, you control the look, feel, and experience of the buying process. You can choose to place your bestsellers at the top of your store page or highlight limited edition items or exclusives. You could even choose to send a personalized thank-you note or special freebie after purchases to make your fans feel special.
Creating your own store also gives you the opportunity to sell more creative products beyond just shirts and CDs. Think experiences like Google Hangouts or Skype calls, signed copies or personal notes, private meetups before gigs, or even online guitar lessons. This range of higher-end and more exclusive products will allow you to better monetize your superfans.
And finally, you could potentially keep more money from each purchase depending on which option you go with. So now, let's go through a few store options and the pros and cons of each.
If you're using WordPress to host your website, a plugin like WooCommerce is a great and really robust option. It's free, relatively simple to set up, and integrates with PayPal as well as other payment gateways like Stripe to accept credit card payments, Amazon payments, and more.
There is also a huge library of extensions you can add on and purchase to further customize your store, such as adding drop-down menus and checkboxes to your products. This could be really useful to give your fans the option to buy a standard CD or a signed copy without having to create a separate product.
Another cool extension allows you to create discounts or coupons. Sales and coupons help drum up interest for your products and can be a great way to incentivize purchases when used from time to time. You can also get extensions that allow fans to pay what they want.
Despite its versatility, all these options can get very overwhelming, especially if you're just getting into the world of e-commerce. It may be better for musicians who have either sold their products online before or who have a very clear vision for what they want to accomplish with their online store. Additionally, while WooCommerce itself is free, many of the extensions in do cost money, and that can certainly add up to a big expense.
If you're not using WordPress, Bandzoogle is another great option, and it has the added benefit of having a store built right into the platform. It's the ideal solution for musicians who may not have any website or e-commerce experience, because it still provides a really professional look and seamless experience. Plus, they don't take any additional commissions off the sales you make.
A Bandzoogle store allows you to sell both digital and physical products, as well as bundles of products. Another cool option is the flexibility you have when selling your music. You can choose to give your tracks away for free, let fans name their price, sell higher quality files, and give your fans previews or the ability to play the full song in the player. All of these music-specific customization features are the benefit of using a store builder made specifically for musicians.
If you want to unlock a basic store for your Bandzoogle site, you'll need their Standard Plan, though the Pro Plan will give you additional features like the ability to sell tickets, download codes, videos, and even track your inventory and create discount codes.
Big Cartel is an e-commerce platform that can be used as a store page for any website. Big Cartel offers a free option with limited features where you can sell up to five different products. The paid options, however, will allow you to create a custom domain to better integrate with your website, dive into the code to create a store that matches your site, and offer discount codes.
Big Cartel doesn't take a percentage or fee from products you sell. Instead, they charge a monthly fee to use the platform. So that means you can sell as much as you want without having to worry about your fees going up.
On the downside, because the platform wasn't specifically made for musicians, there are no built-in music players where fans can hear the music before they purchase. You can certainly add one in, but it would take a bit of coding to get it working. That being said, if you're looking for a standard store page for merch and other physical products, Big Cartel can be a really great option.
Next up: 3 Promotional Tactics for Selling More Band Merch Online
Dave Kusek is the founder of the New Artist Model, an online music business school for independent musicians, performers, recording artists, producers, managers, and songwriters. He is also the founder of Berklee Online, co-author of The Future of Music, and a member of the team who brought midi to the market.